Civil Aviation Authority of Bangladesh CAAB Job Circular 2023
Bangladesh civil aviation authority CAAB job circular has been published on 28 March 2023 at http://caab.portal.gov.bd. Civil Aviation Authority of Bangladesh (CAAB) wants to recruit energetic and honest person's to continue this institution. It's an attractive jobs but also it's an honorable job chance. So, we can say that it's a great opportunity for people who want to like to work in this sector. The company said that it will recruit 925 posts in two separate recruitment notices. In terms of both women and men candidates can apply.
The agency said it would hire 925 people in two separate recruitment notifications. In both cases, female and male candidates can apply. CAAB Job Circular 2023 is a great career opportunity for any govt job seekers. You must have to apply before the job deadline.
Civil Aviation Authority of Bangladesh CAAB Job Circular 2023
Civil Aviation Authority of Bangladesh published this circular for 925 different posts. Candidates can apply for these posts easily from our site. If you are sincere in your study and want a Government job, you can build a successful career in the Civil Aviation Authority of Bangladesh (CAAB). It's the national aviation authority operating under the Ministry of Civil Aviation & Tourism.
All information regarding the recruitment of the CAAB Job related given on our website checkresultbd.com.  We provide many forms of academic programs like examination type form up, routine, notice admission date, examination result, and Job examination question resolution on our website.
Job Summary
Job Name: Civil Aviation Authority, Bangladesh CAAB
Published Date: 28 March 2023
Post name: Fellow Image
Vacancy: See Original Circular
Salary: See Original Circular
Job Nature: Image
Educational: Fellow Image
Job Location: Anywhere Bangladesh
Official Website: www.caab.gov.bd
Application Deadline: 30 April 2023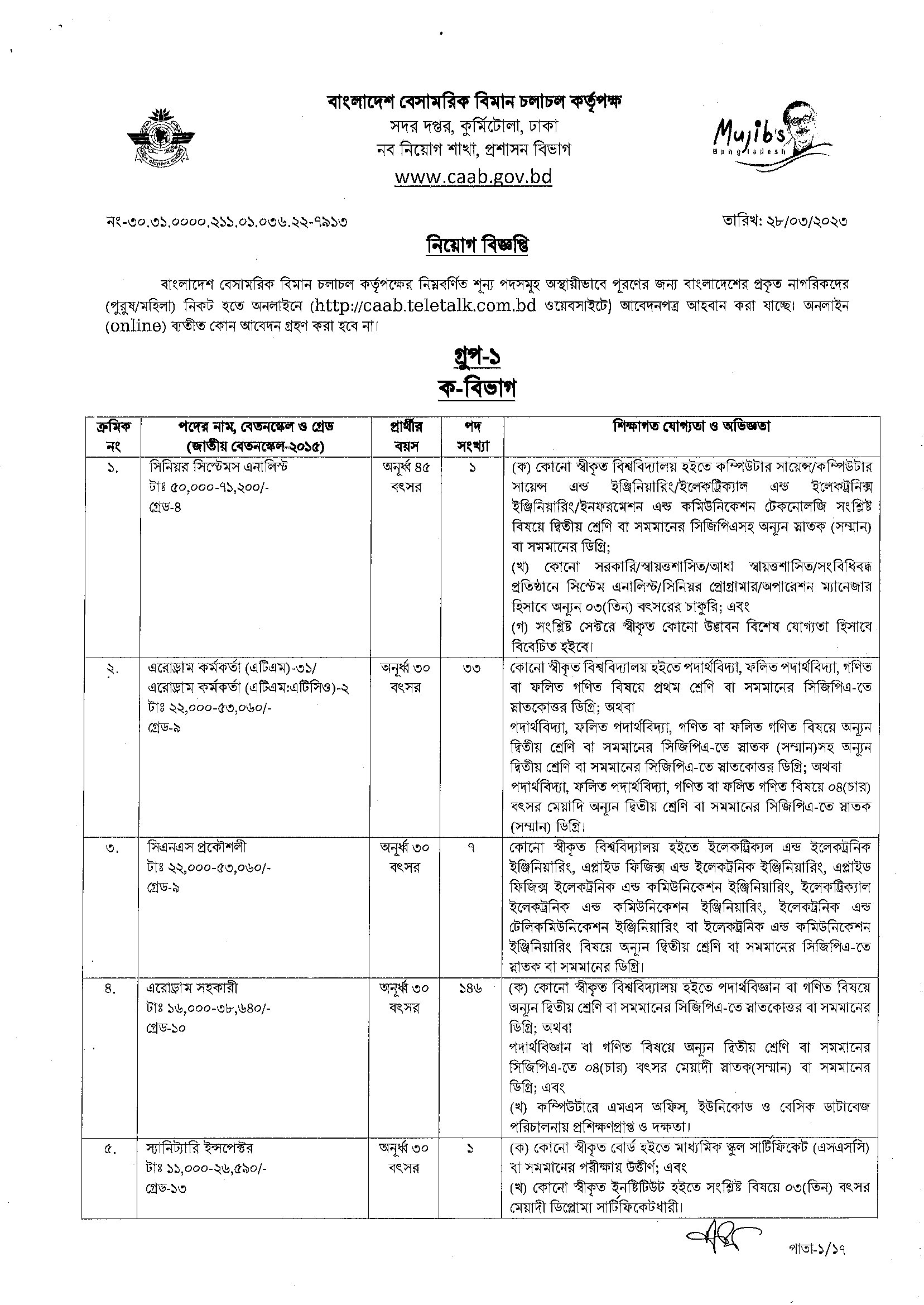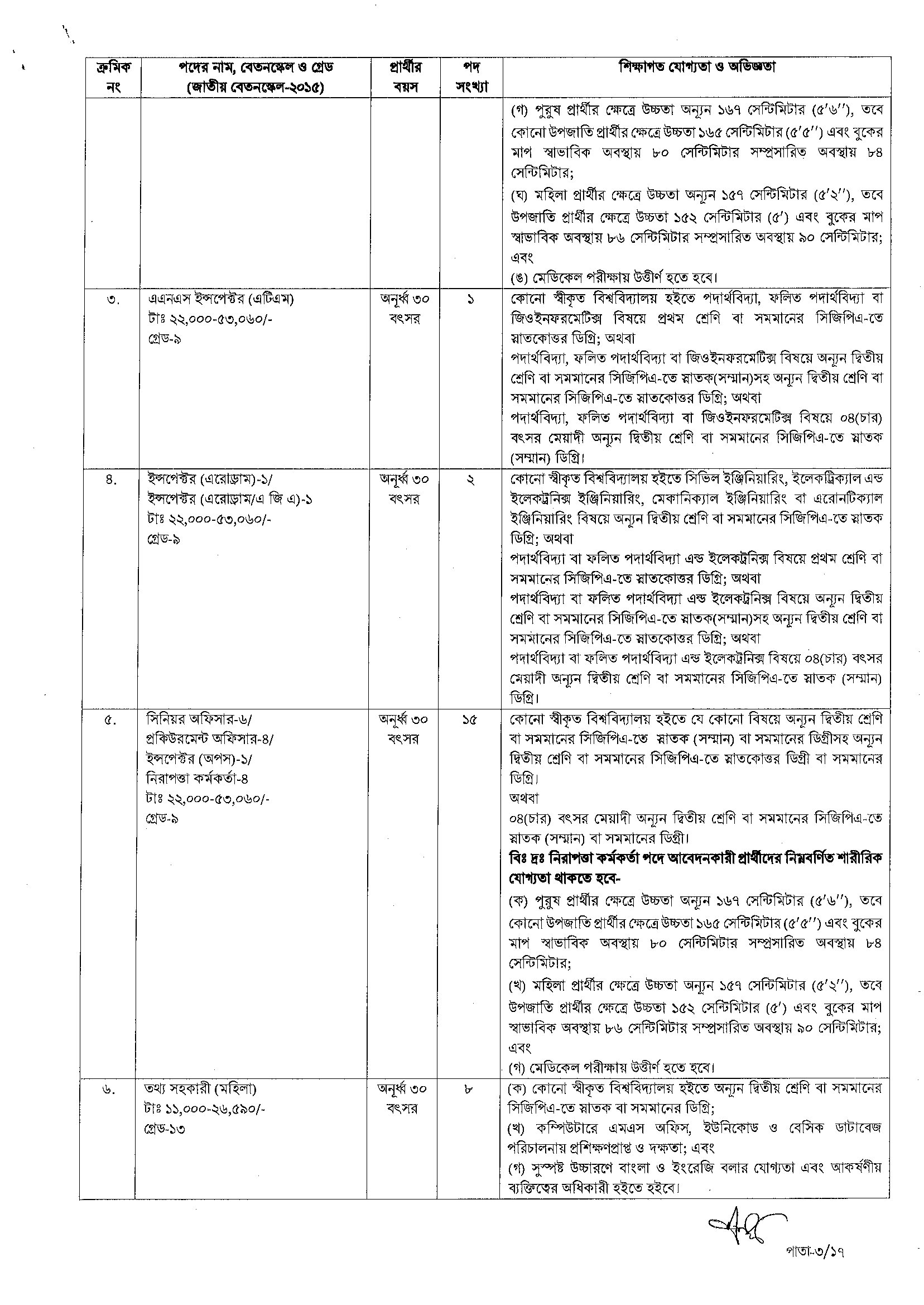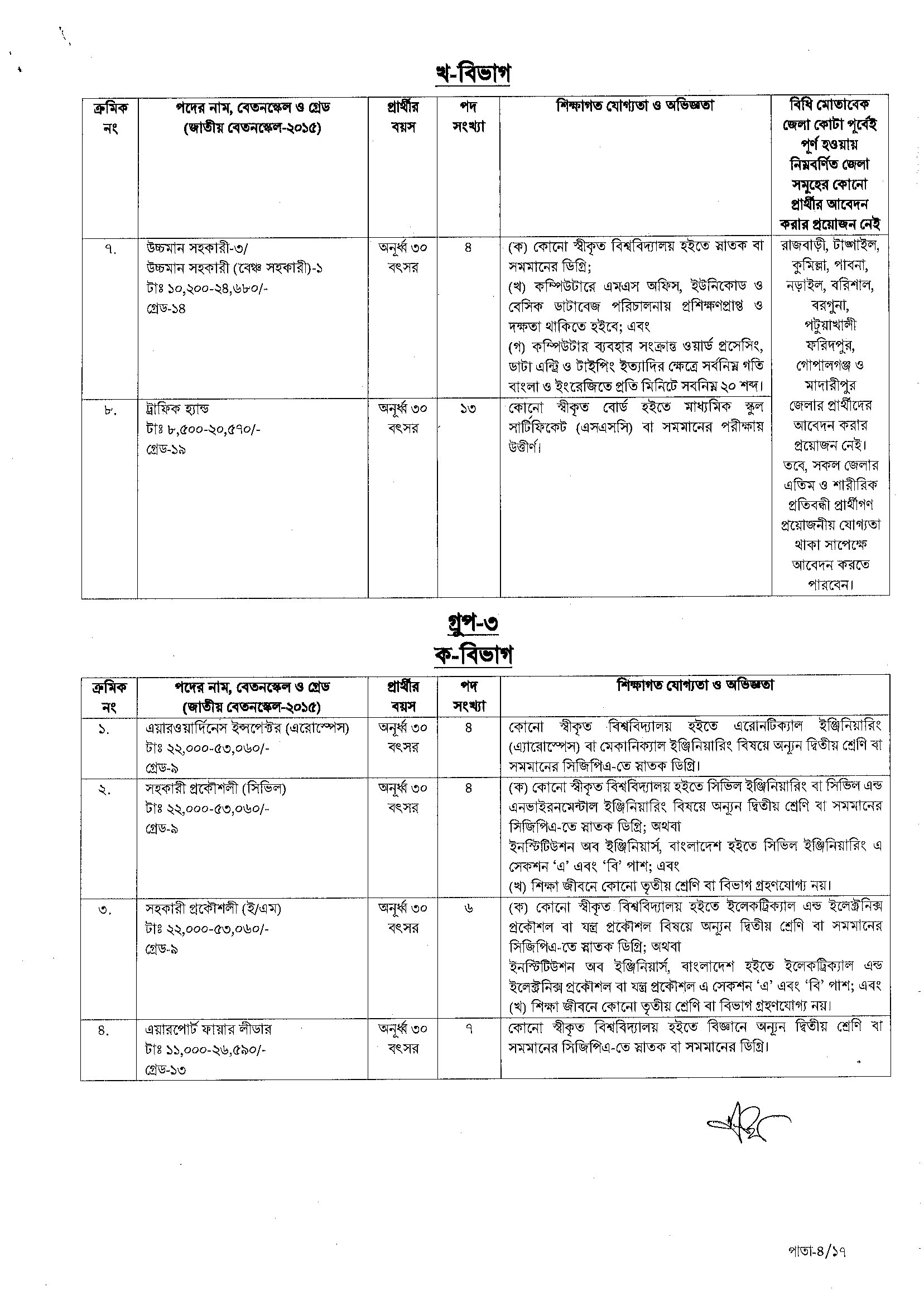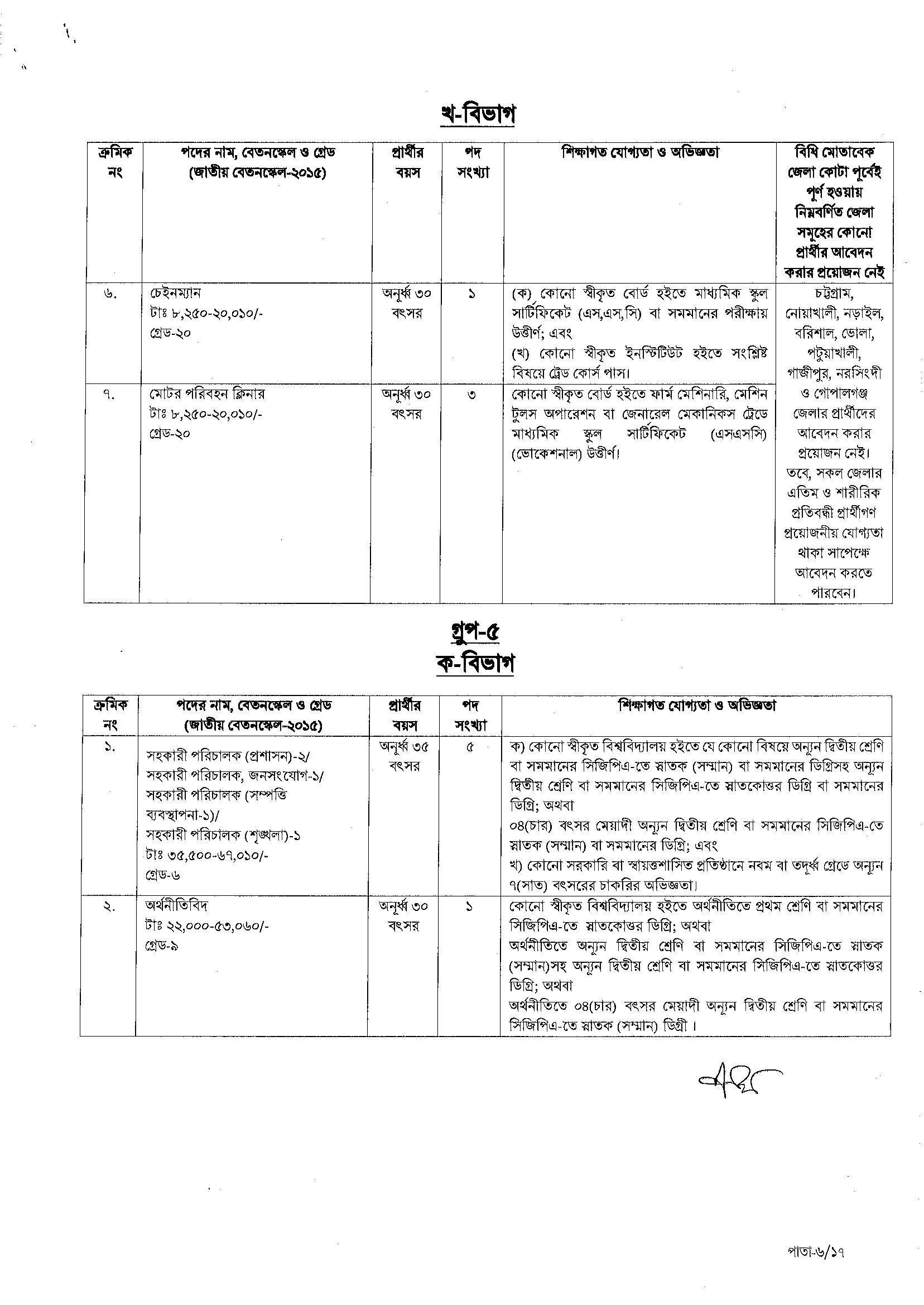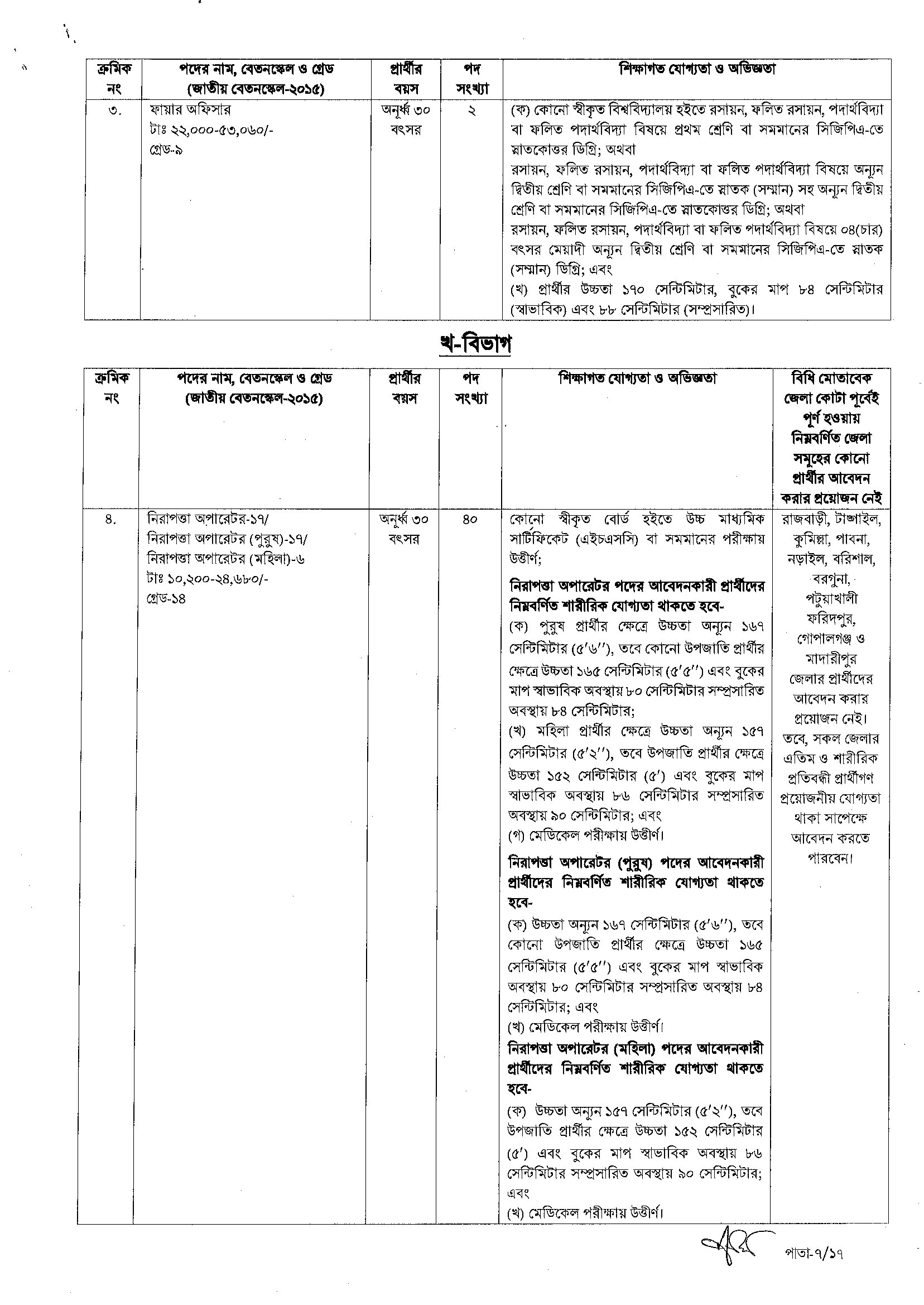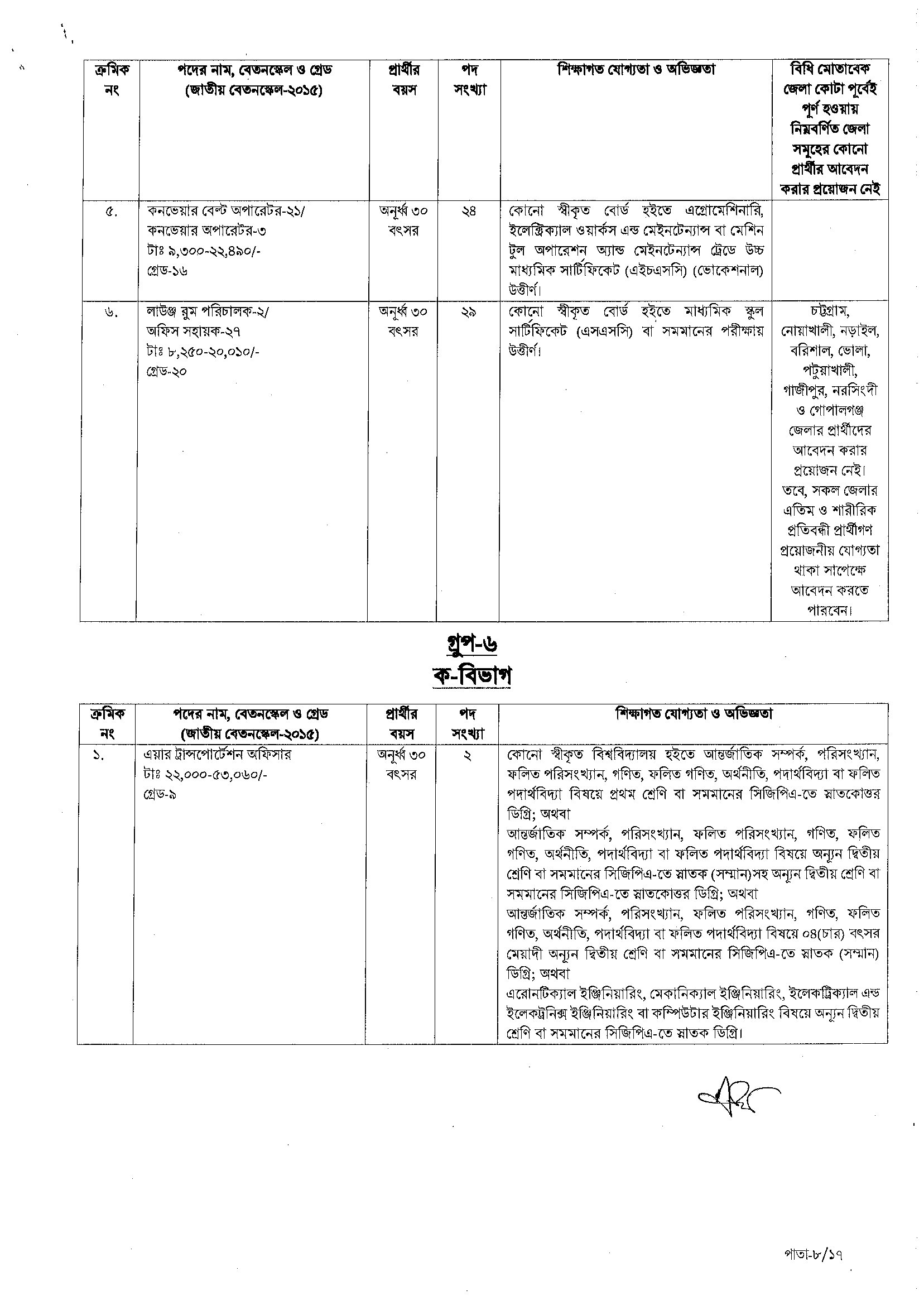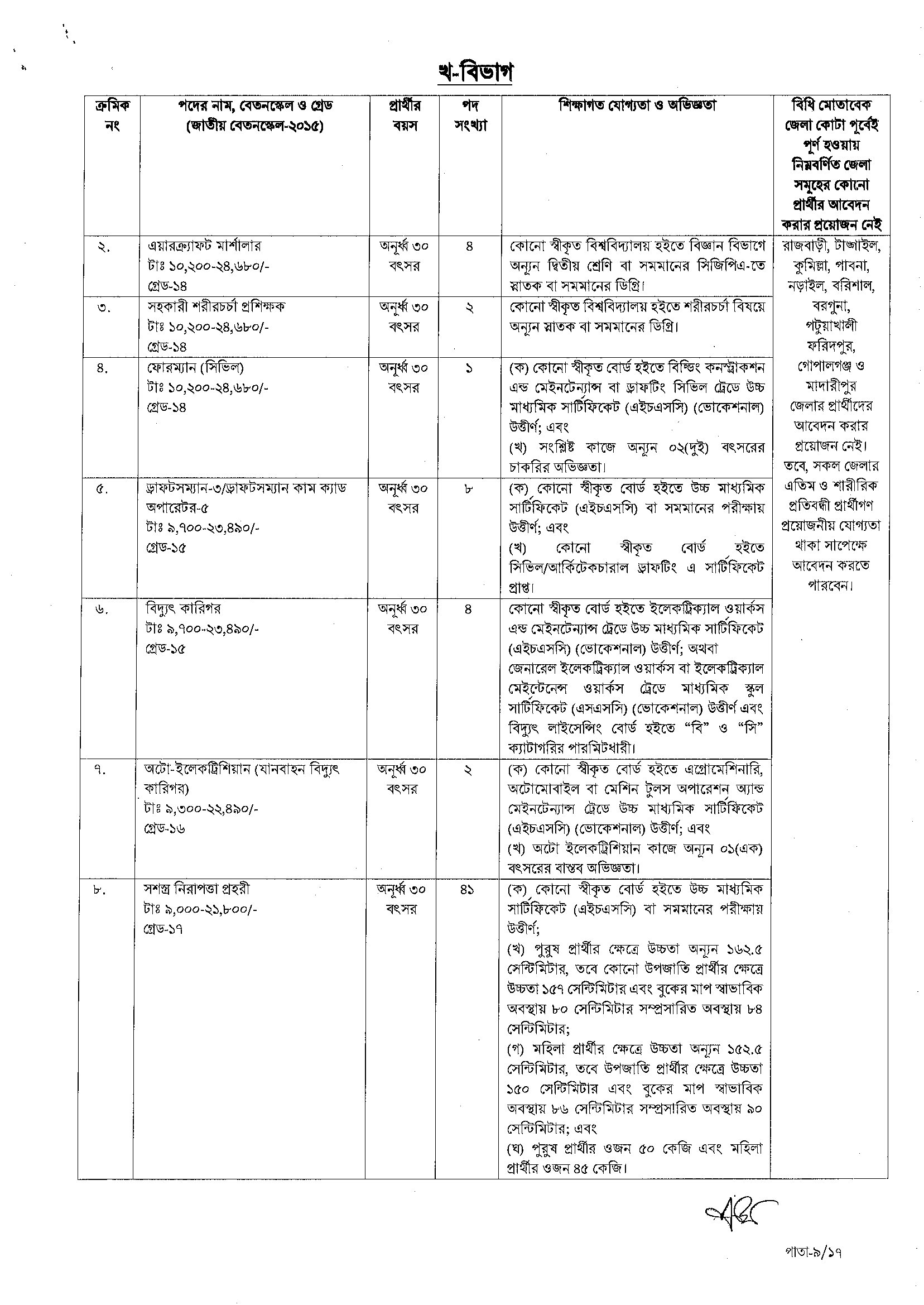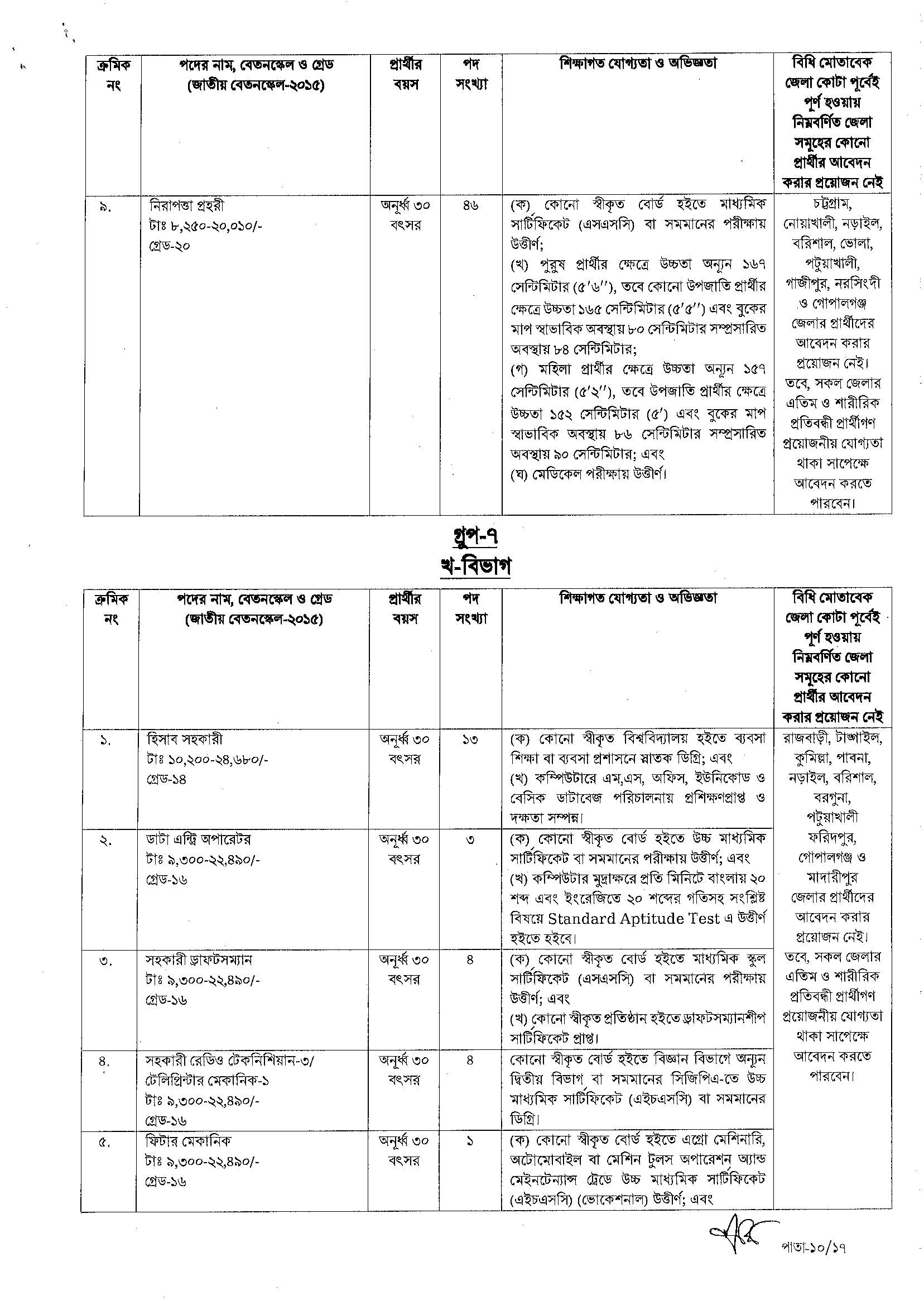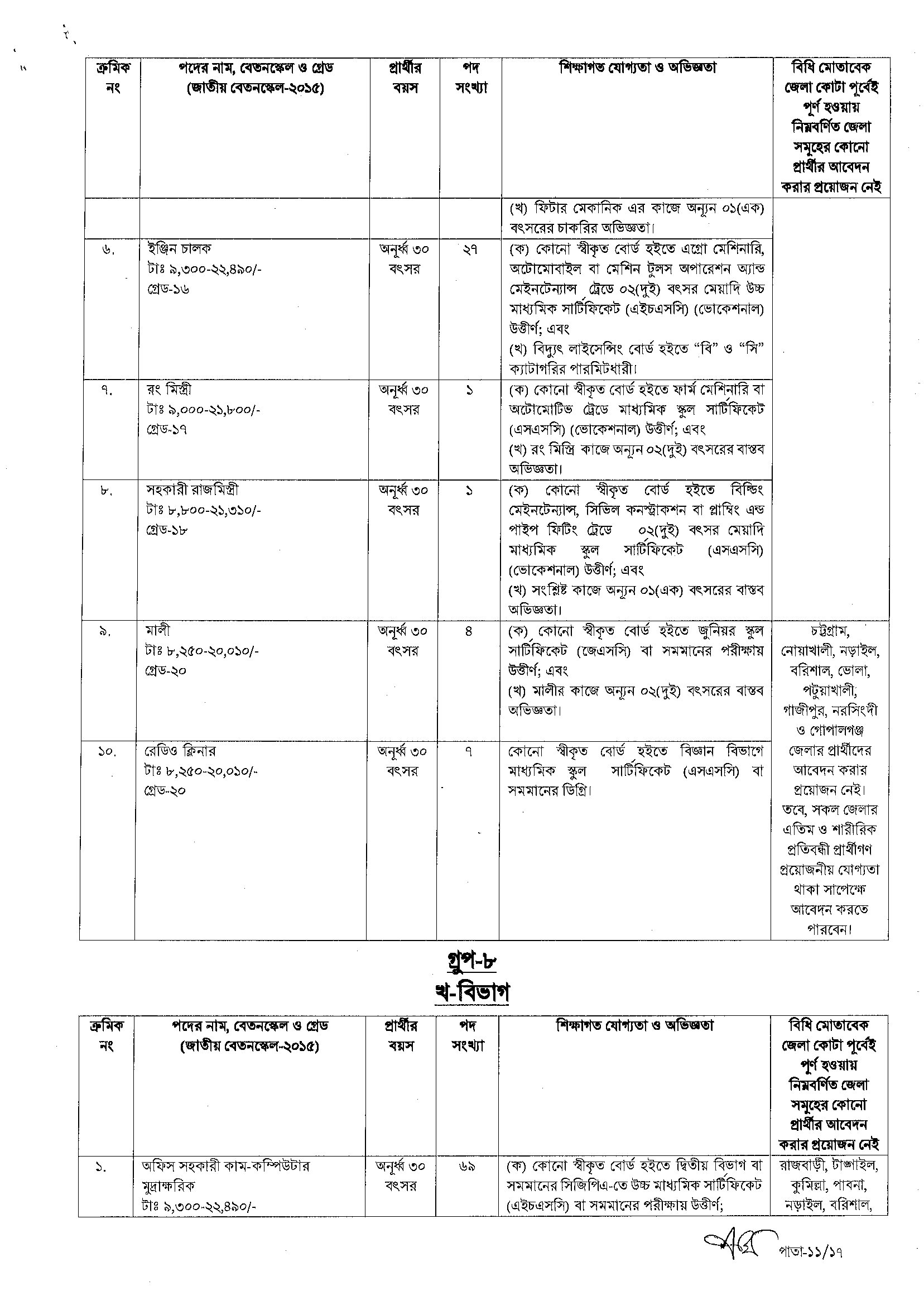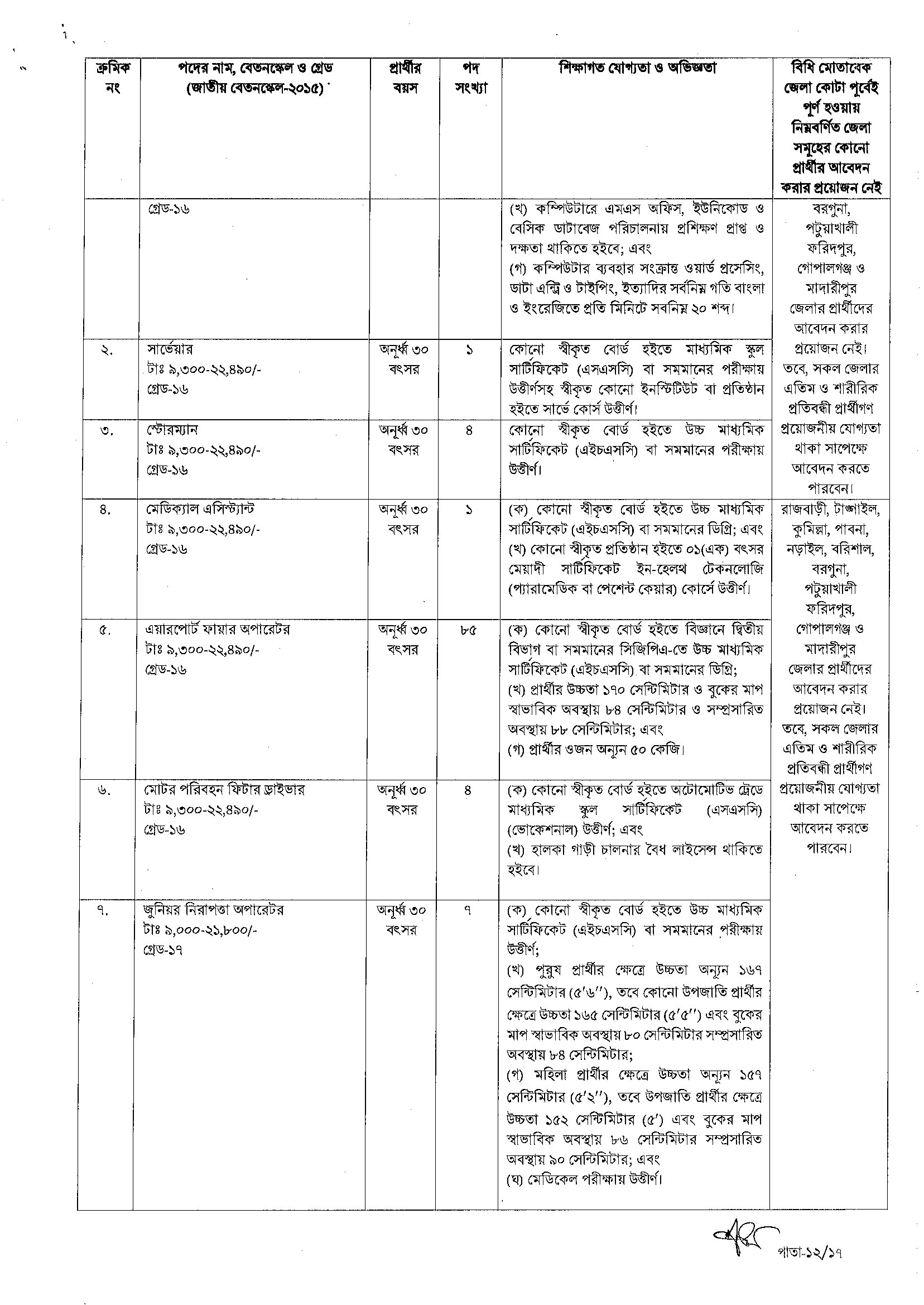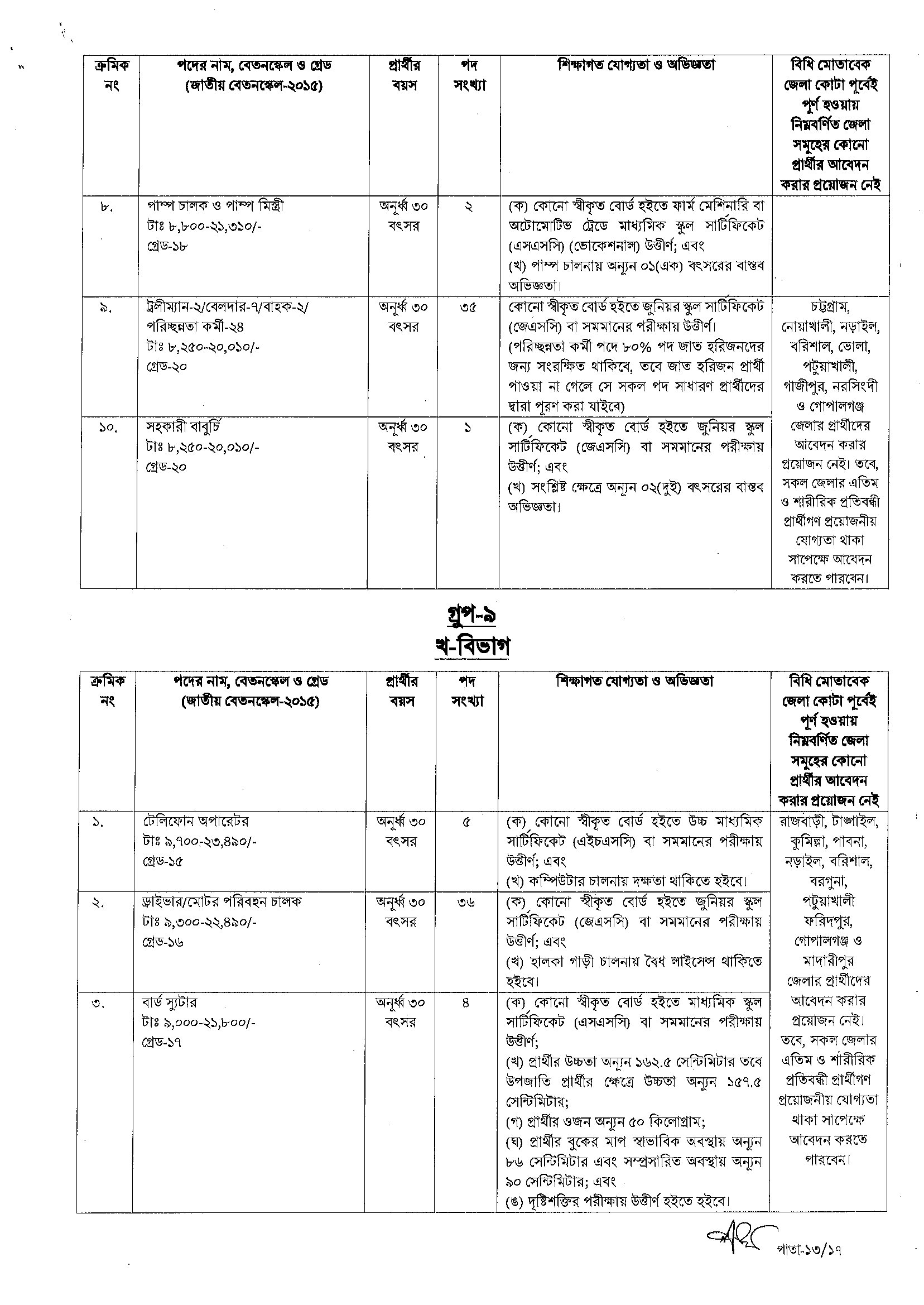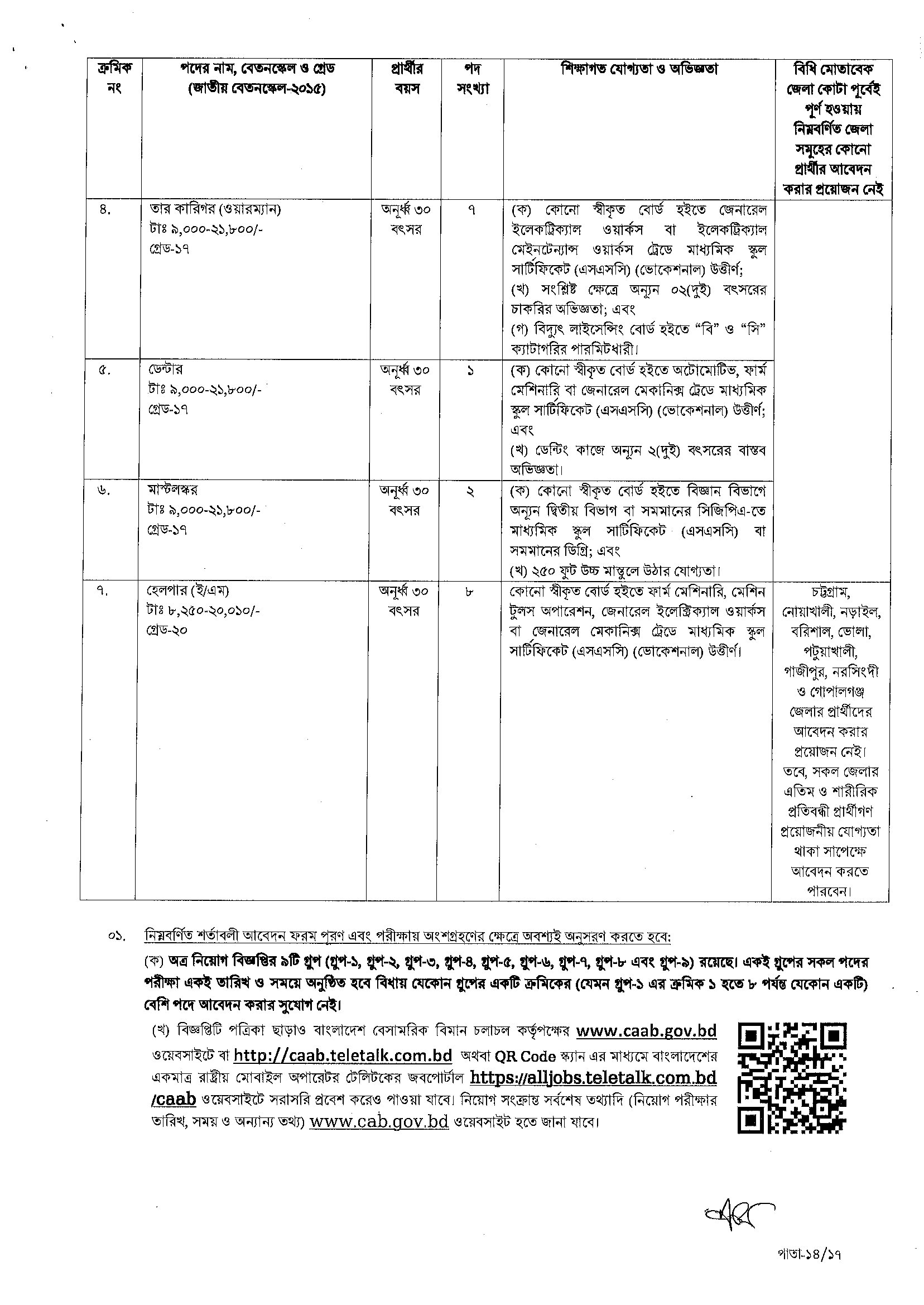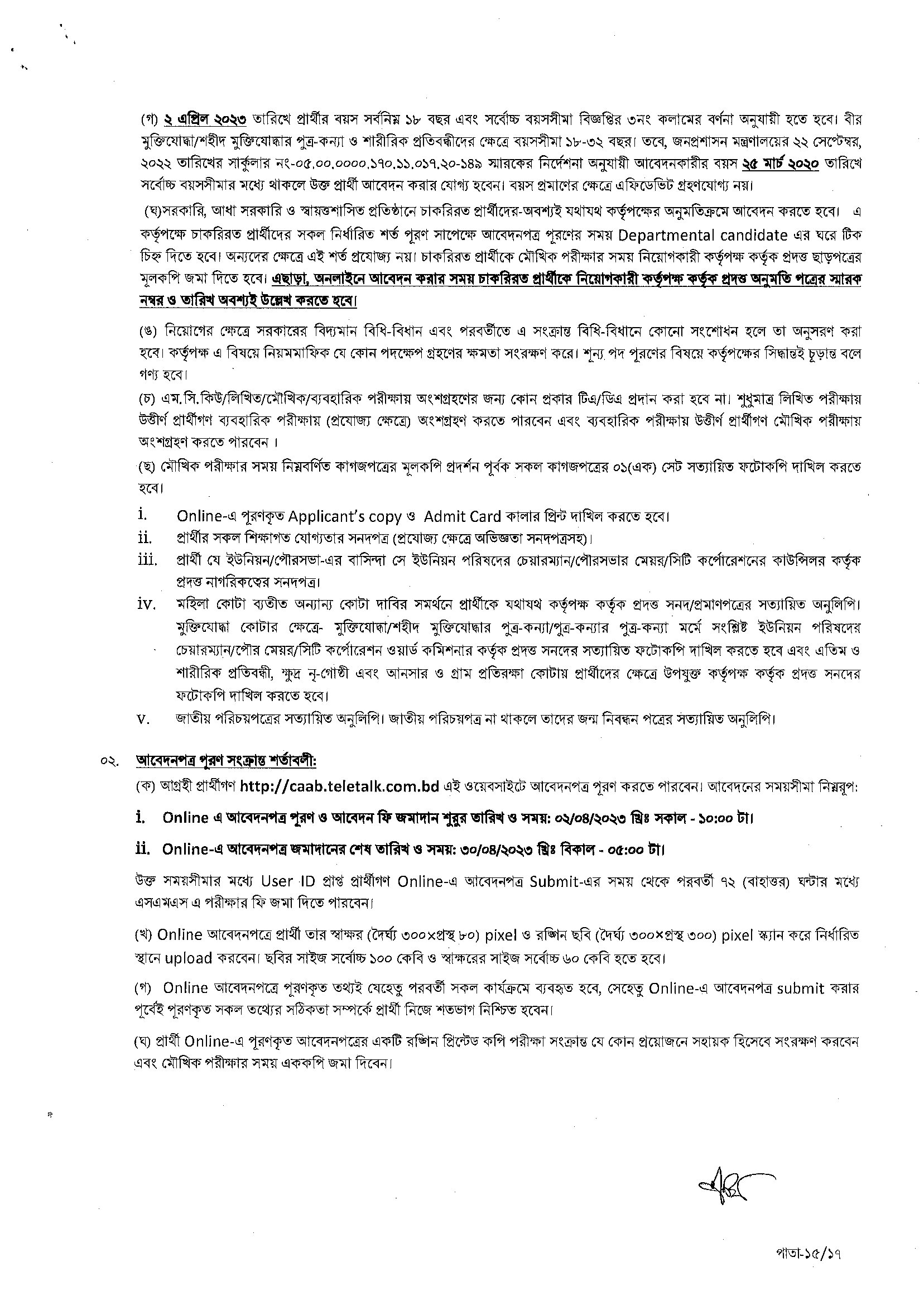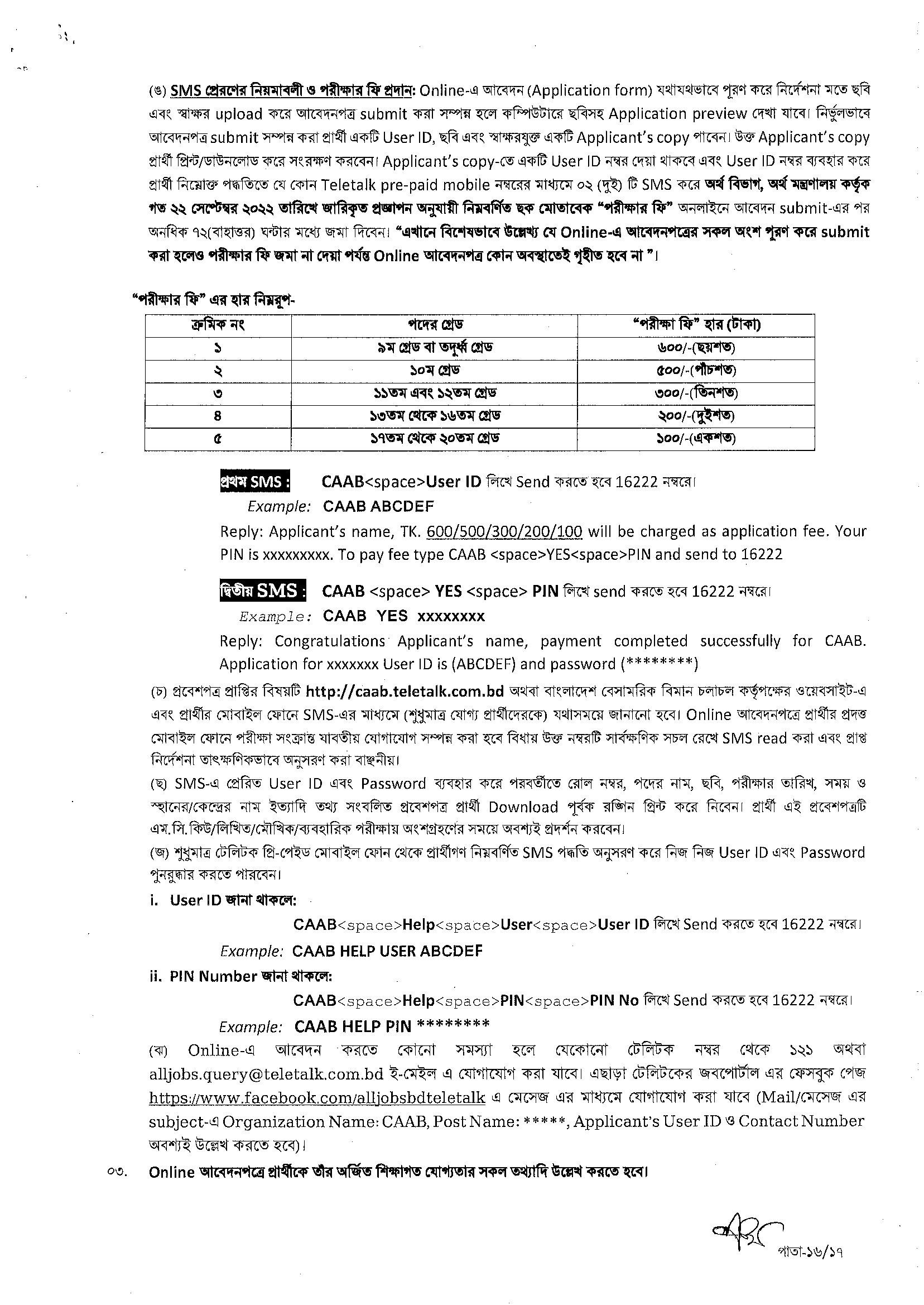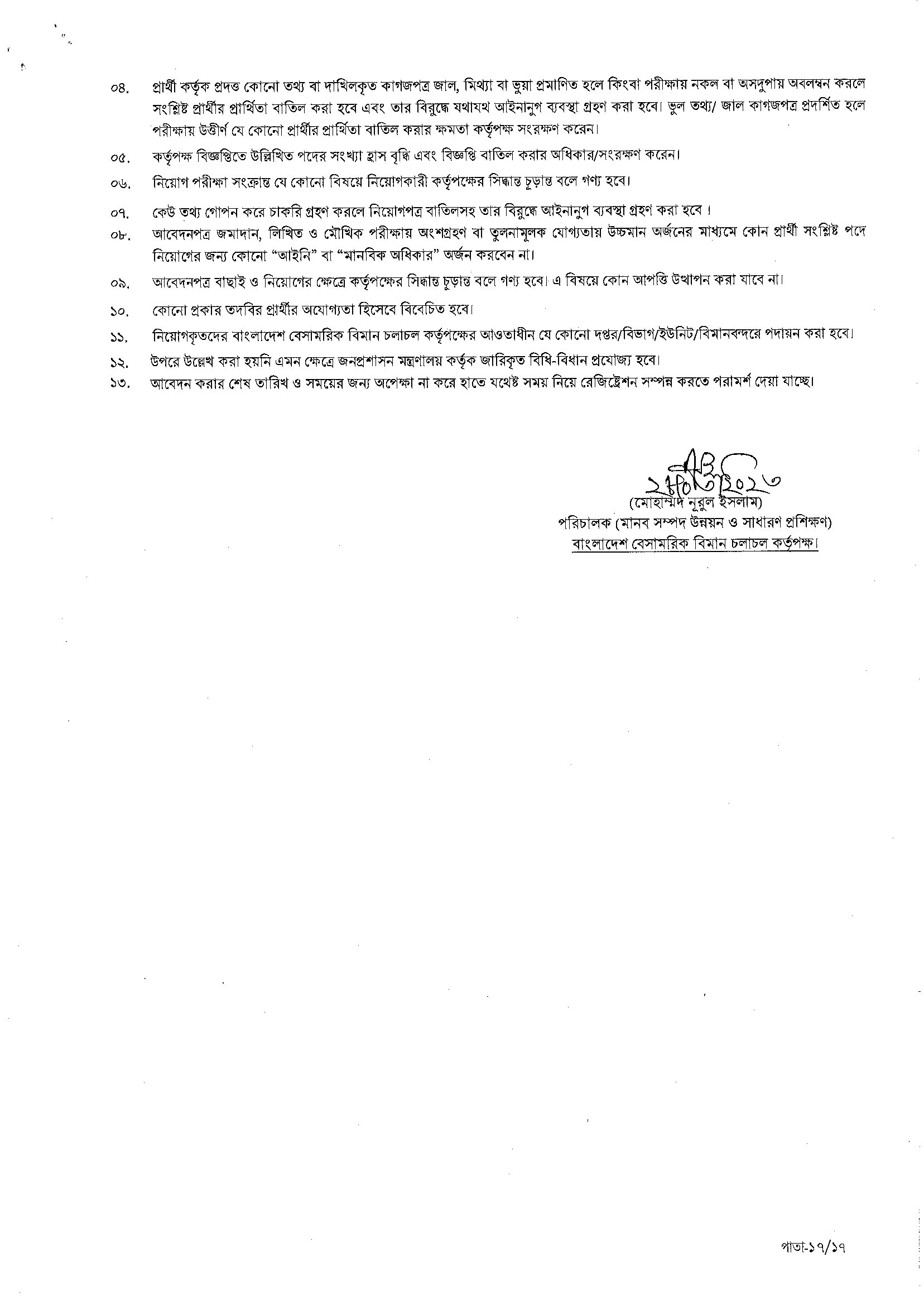 How to Mobile SMS For CAAB 
SMS: CAAB < Space>User ID send to 16222
Reply: Applicant's Name, Tk. 112 – 224 will be charged as application fee. Your PIN is (8 digit number)12345678.
To Pay Fee : Type CAAB < Space>Yes< Space>PIN and send to 16222.
(ii) SMS: CAAB < Space> Yes < Space>PIN – send 16222 Number
Example : CAAB YES 123456
The User ID which have send by a SMS using your User ID you must collect your Admit card with the information of your next exam roll number, position name, photo, exam date, exam center, time etc. This admit card is for your written test exam and if you passed your written test exam it also show your practical exam center if you also selected your practical test it must show your Viva Voce exam hall.
Civil Aviation Authority of Bangladesh
civil aviation authority bangladesh job circular 2023
dhaka airport job circular 2023
caab job circular 2023 teletalk
caab job circular 2023 exam date
civil aviation school and college job circular 2023
civil aviation job apply
caab application form
CAAB Job Circular In 2023
Recruitment Notice of Civil Aviation Authority of Bangladesh (CAAB) Job Circular also found at bangladeshresultbd.com . Educational Qualification for the Civil Aviation Authority of Bangladesh job circular written below this Post. Most of the government jobs, Bank jobs and Non govt job application completed by Online method.
You can also know how to apply Civil Aviation Authority of Bangladesh (CAAB) job circular in 2023. Civil Aviation Authority Bangladesh www.caab.gov.bd has been announced by the Government authority career with CAAB. The Department of Civil Aviation Authority says that they will take many people for the various posts that are recruiting for that department.
Last Words
Dear Visitors, This is a brand new recruitment we have highlighted the latest update. If you visit our website, you will get the recruitment notification of government and non-government NGO. Other other issues such as educational notice admission etc.