Wage Earners Welfare Board WEWB Job Circular 2023 Apply Online
Wage Earners Welfare Board WEWB Publish Interesting New Job Circular 2023 for Assistant Director & Various Posts. Those who are interested in permanent job opportunities apply for WEWB jobs online, see the full detailed report here. Only eligible nationwide candidates can apply for this mentioned job, so you should follow the circular.
When the Wage Earners Welfare Board job circular is officially released on October 1, it has been collected and provided on this page for your convenience. So you can complete the application online knowing the exact information, without delay apply using the information by clicking on the link given here.
WEWB Job Circular 2023
This is very interesting job circular, eligible people all over the country were waiting for the mentioned recruitment finally released it is definitely very happy news. Currently the number of unemployed in the country is increasing day by day and people are running for jobs.
It has been published so its report is presented on our website to inform you, you can also know about Wage Earners Welfare Board WEWB Jobs from other websites. It has been collected and made available from the official website for everyone, so you don't need to go to any other page, you will get complete information here.
Job Summary
Organization Name: Wage Earners Welfare Board (WEWB)
Total Vacancy: 42
Application Start Date: 12 October 2023
Application Last Date: 01 November 2023
Application Link: http://wewb.teletalk.com.bd/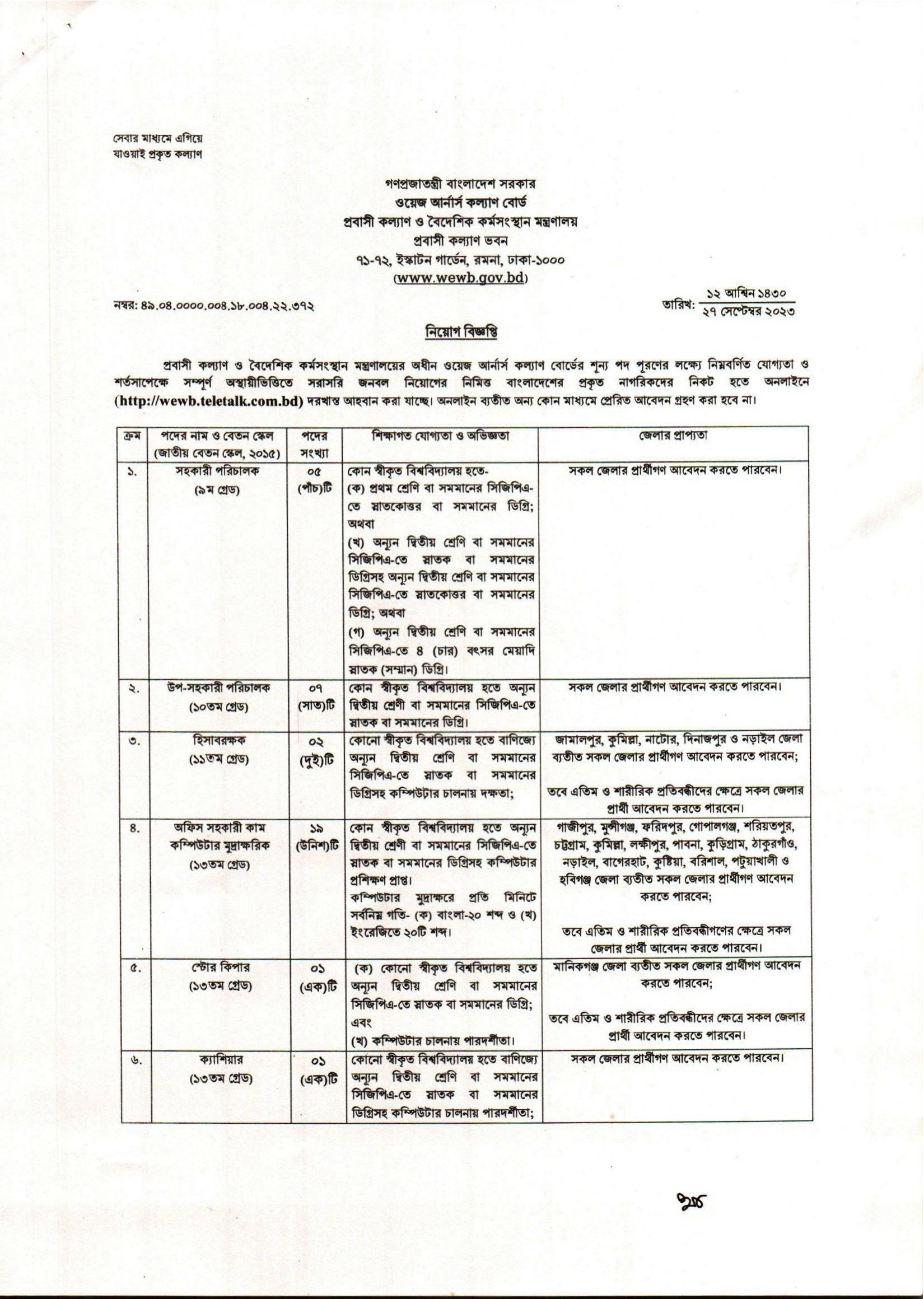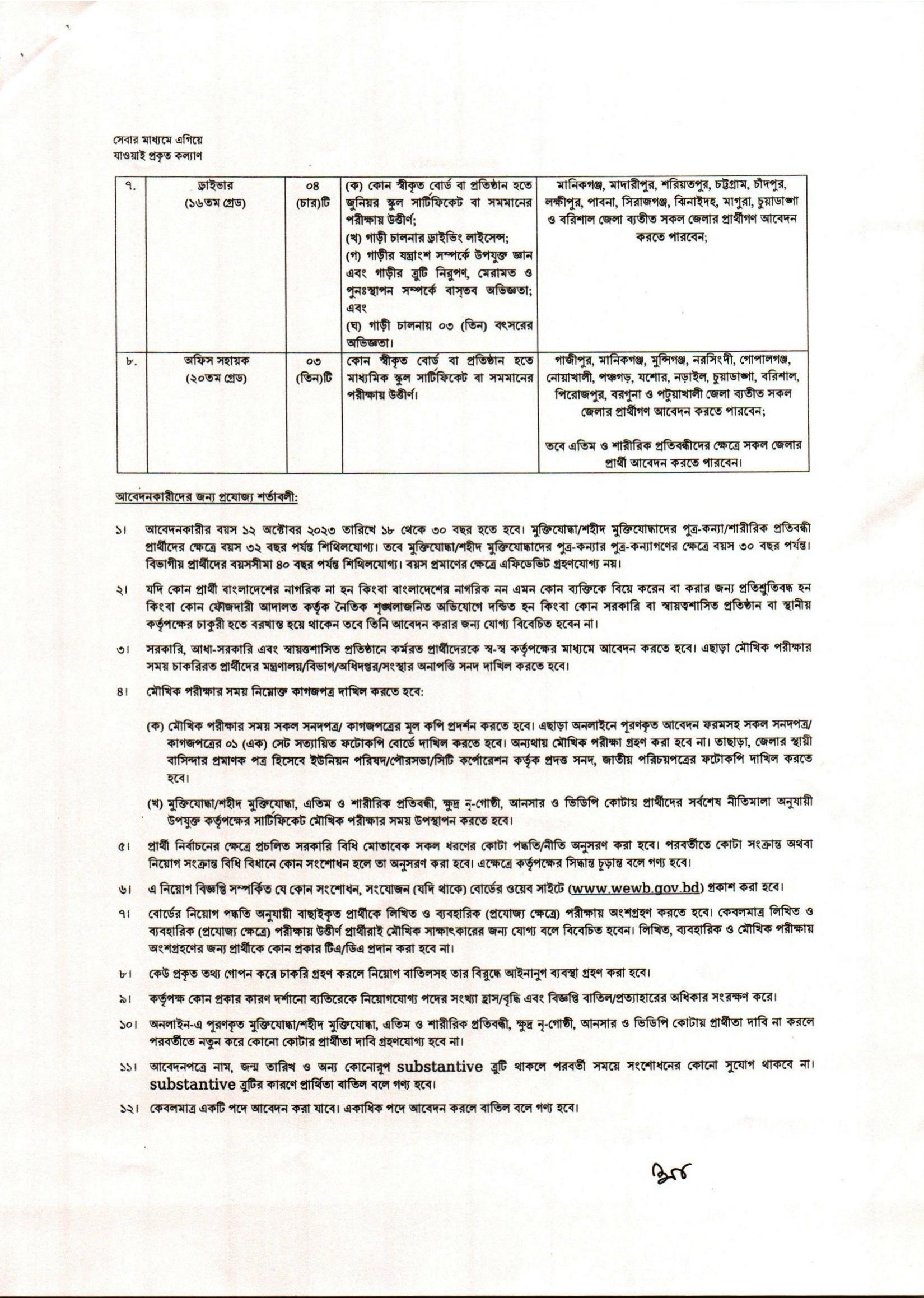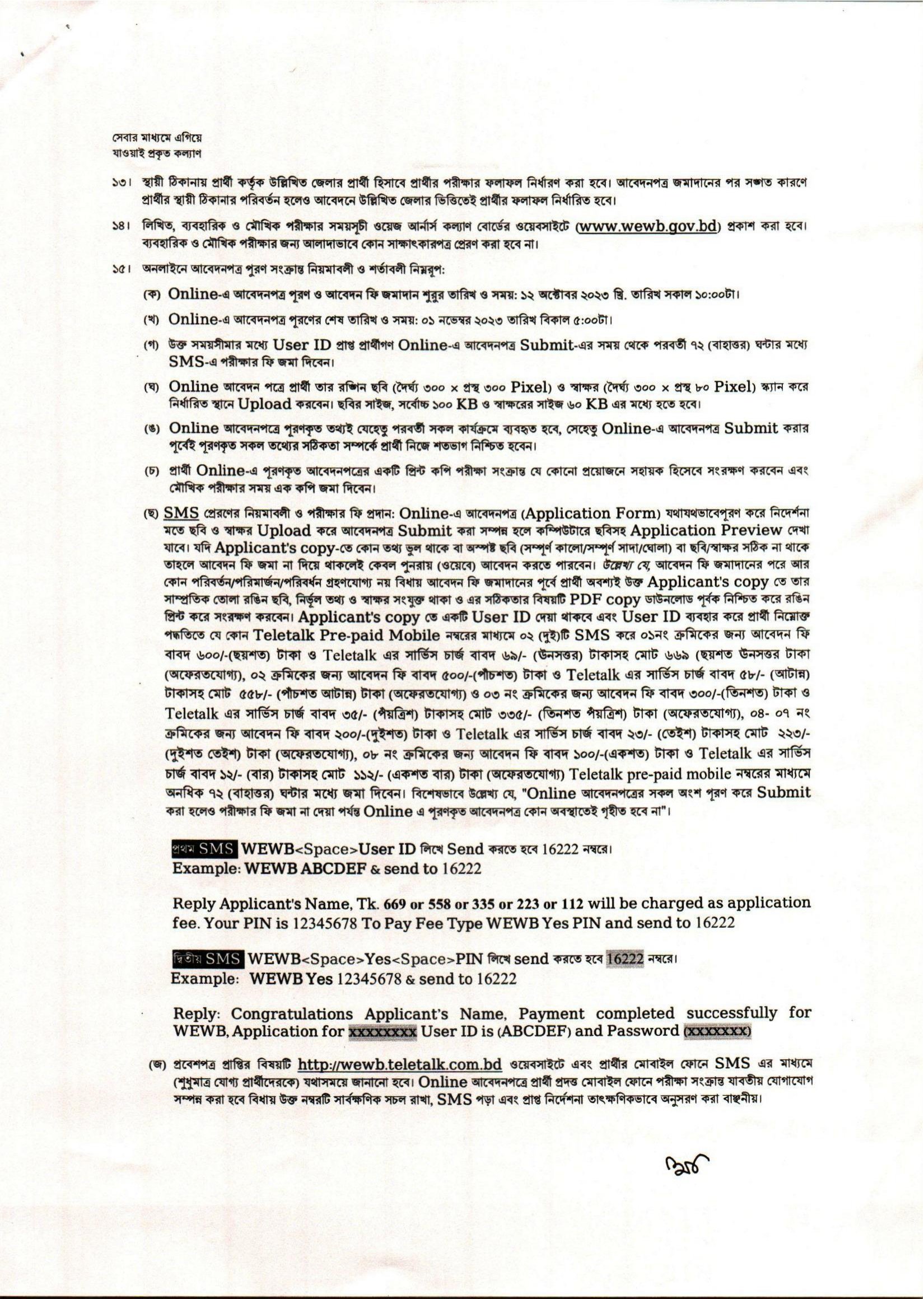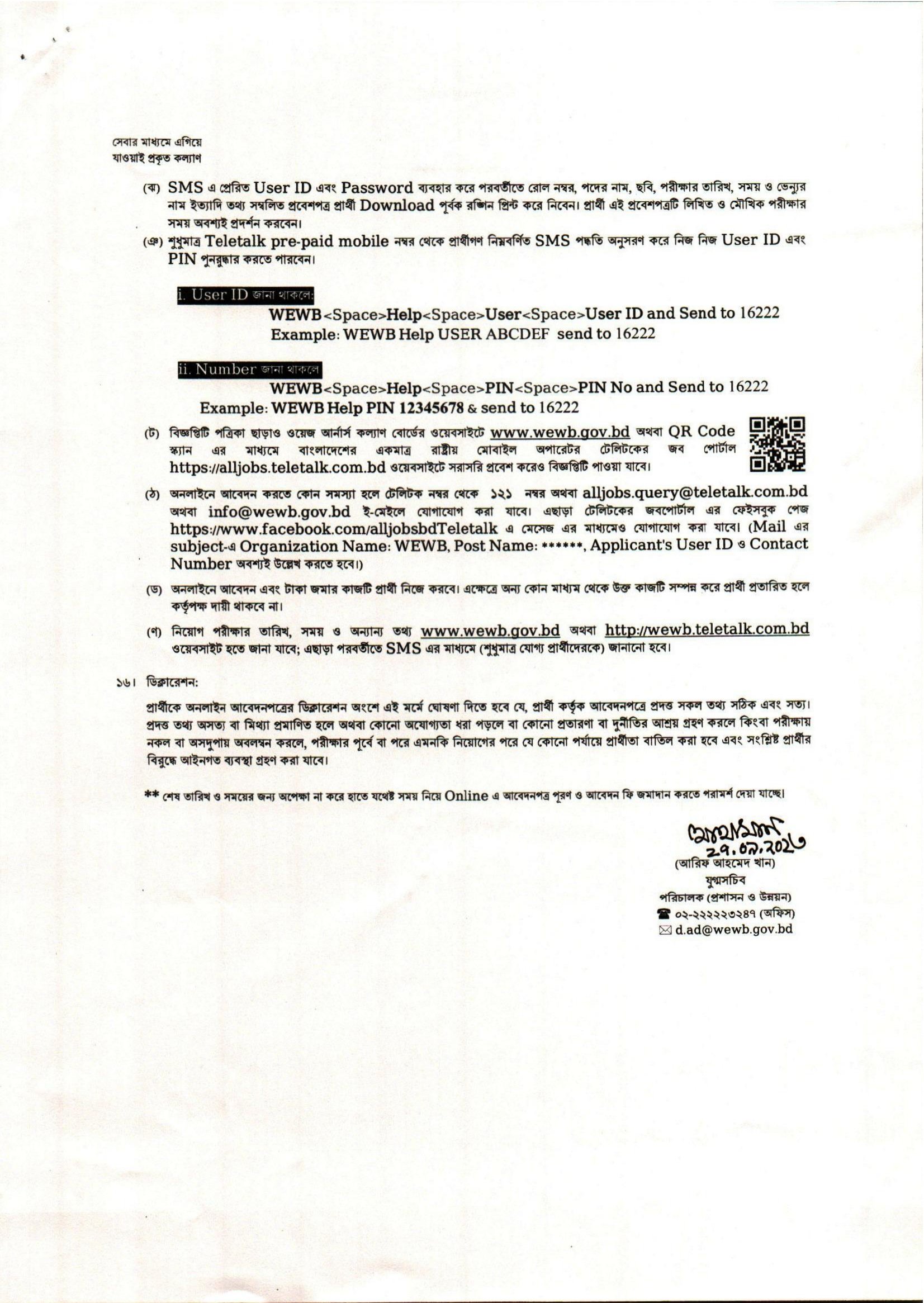 ওয়েজ আর্নার্স কল্যাণ বোর্ড
Every year Wage Earners Welfare Board WEWB gives opportunity to some number of manpower for permanent and post jobs, this is the published job circular so we think you don't miss the opportunity. Because currently thousands of people apply online when the recruitment circular is published in any government department. Among them few qualified people get jobs because the authorities are not able to provide jobs to millions of people.
That's why Wage Earners Welfare Board WEWB provides jobs through selective examination. So, if you want to get a job, you have to acquire it by merit, moreover you will not get it through any other means. It is clearly given in the circular that it is a crime if a person is caught paying a bribe and will not get a job.
See More: