Petrobangla Job Circular 2023 – www.petrobangla.org.bd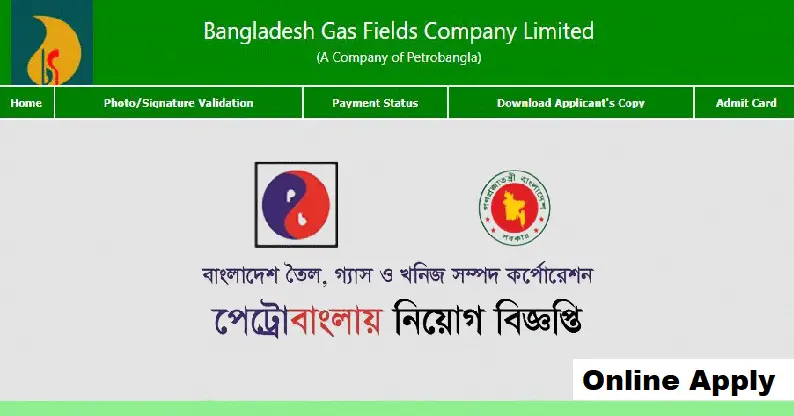 Bangladesh Oil Gas and Mineral Corporation Petrobangla job advertisement published on 01 April 2023 at www.petrobangla.org.bd. Bangladesh Gas Transmission Company Limited GTCL They are constantly employing unemployed people. Petrobangla is a huge company and more popular people across the country can trust them. This is a completely new recruitment notification circular. If you are a qualified candidate, you can apply by knowing the detailed rules and regulations. Citizens of Bangladesh have to apply online to Petrobangla Company. Petrobangla Company has published recruitment notices for more posts in more categories which can be seen on their official website. You can collect the circular from our website if you want will be given below.
Petrobangla Job circular 2023 Apply Online
Do you want to work in Petrobangla Company? Then you must read the circular well and the citizens of Bangladesh will be able to fill the application form online. Gas transmission companies employ people all over the country and get good salaries. Petrobangla Company Limited They always want something good for the people so that people work towards that goal in the workplace bar.
PetroBangla is a government-owned national oil company of Bangladesh that explores, produces, transports manages and sells oil, natural gas, and other mineral resources. All concerned peoples can easily apply to this circular. If you would like to apply for the Petrobangla job, apply through the www.petrobangla.org.bd
Job Summary:
Organization Name: Petrobangla
Published Date: 01 April 2023
Source: Bangladesh Pratidin
Official website: www.petrobangla.org.bd
Job Type: Govt Jobs
Application Start Date: April 2023
Salary: 22,000 – 53,060 BDT
Application Fee: See Circular
Total Post: 27 posts
Application Last Date: 02 May 2023
Apply Online: gtcl.teletalk.com.bd
http://gtcl.teletalk.com.bd/ Petrobangla Job circular 
BD Oil, Gas and Mineral Resources Corporation (Petrobangla) More candidates will be able to apply locally in 2022 through teletalk.com. Of course, you should read the job circular well because the authority has given all the rules and regulations for age, educational qualification, application processing. All the information has to be verified then it has to be forwarded later as HSC and graduates are suitable for this recruitment.
Citizens of all districts can apply for the job of Bangladesh Oil, Gas and Mineral Resources Corporation Petrobangla if they are qualified persons. We've talked about jobs that will definitely be useful and beneficial to you. We regularly provide recruitment updates for government and private jobs and try to reach out to the unemployed in Bangladesh.
Related Search
petrobangla job circular
petrobangla tender
petrobangla job circular 2022
petrobangla job circular 2022 apply online
petrobangla address
titas gas job circular 2022
bangladesh gas field job circular 2022
How to Apply Petrobangla SMS?
1st SMS: GTCL<Space>USER-ID send to 16222.
2nd SMS: GTCL<Space>Yes<Space>PIN send to 16222.
Pay the fees within 72 hours of submitting your application.
Petrobangla Job Admit Card, Seat Plan http://gtcl.teletalk.com.bd/
When will publish Petrobangla job result, Petrobangla job viva result 2022? The authority will announce later to download Admit card for written exam and viva voce. Here we will update all the information about the written exam and viva date and time. So keep in touch for the next update.
Final Worlds
Candidates must visit our website regularly to get the latest job news. We collect public-private appointments and let everyone know through Facebook page. Stay tuned to our website to get more other job news.