FRC Job Circular 2023 – frc.teletalk.com.bd
Those who are looking for Financial Reporting Council's new circular, get it now from our website and know exactly about the application process. Meanwhile for everyone's benefit, FRC Jobs detailed report has been highlighted about age limit, educational qualification, pay scale and experience.
Because if you don't know about this you can't apply for this job online, see the details of the candidates who can apply online, the authorities have issued the circular. Apart from our website, you can also collect Financial Reporting Council (FRC) circulars from the official website.
Financial Reporting Council Job Circular 2023
Basically it is important for any job candidate to know all the things before applying for any job. Many people are more interested to know about the jobs we see through various media but do not follow the circulars well. That's why I have tried to explain it very clearly for your benefit, surely by collecting it, you will be successful in applying online for Financial Reporting Council (FRC) Jobs.
The authorities always give jobs to qualified people in cases where achievement must be achieved through hard work. Anyway, here we will only talk about jobs, so if you want to know about other things, you have to contact the official authorities. Apart from this job, you can follow the job circulars of other government departments on our website.
As everyone is interested to know about this job so for now check the update about Financial Reporting Council (FRC) Circular 2023. We publish new articles for eligible job aspirants from all over the country when any government jobs are published, thousands of people visit to collect circulars and complete the application process online.
Job Summary:
| | |
| --- | --- |
| Organization Name: | Financial Reporting Council (FRC) |
| Published Date: | 31 October 2023 |
| Total Vacancy: | 57 |
| Application Direct Link: | http://frc.teletalk.com.bd/posts.php |
| Application Last Date: | 28 November 2023 |
FRC Job Circular 2023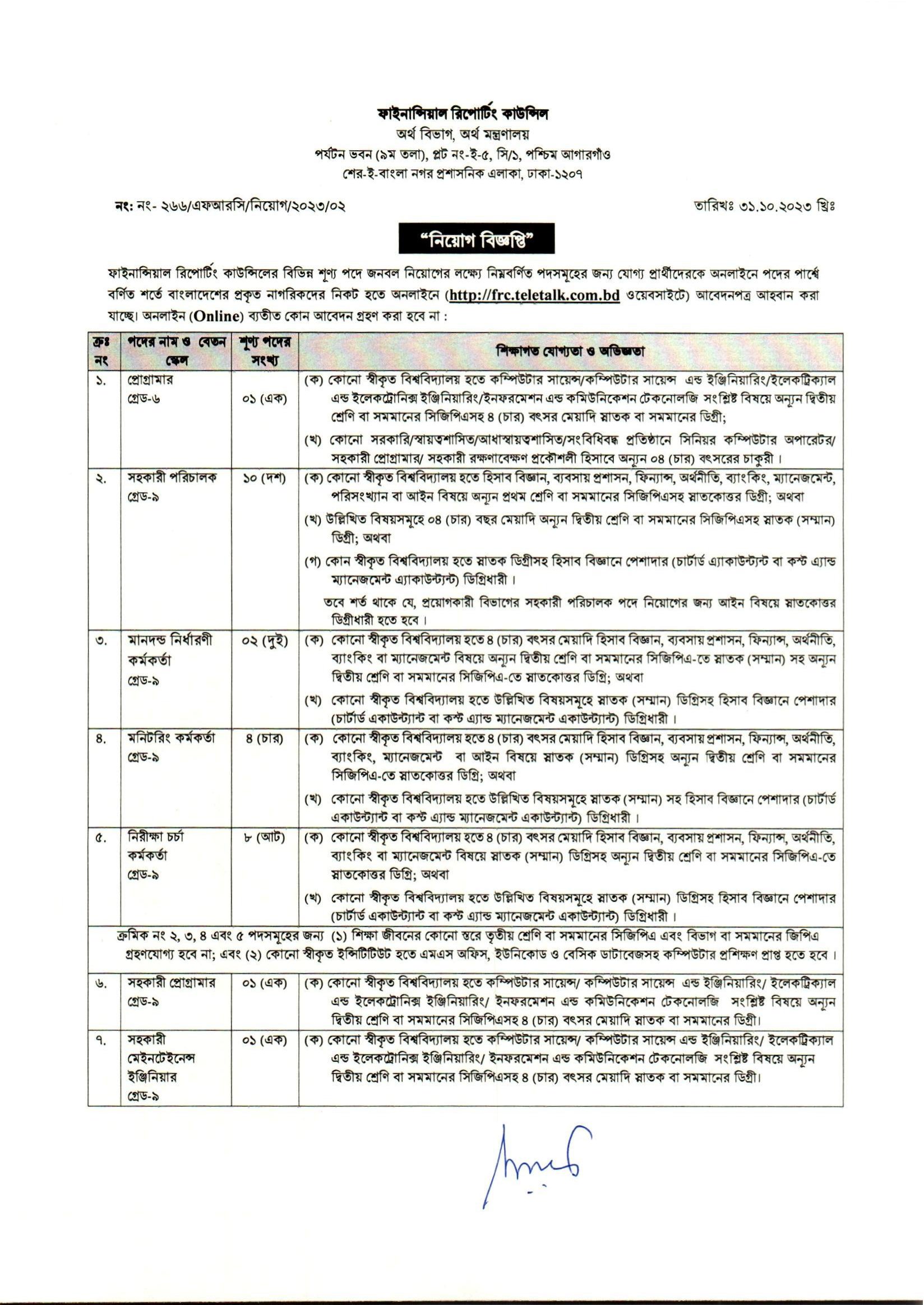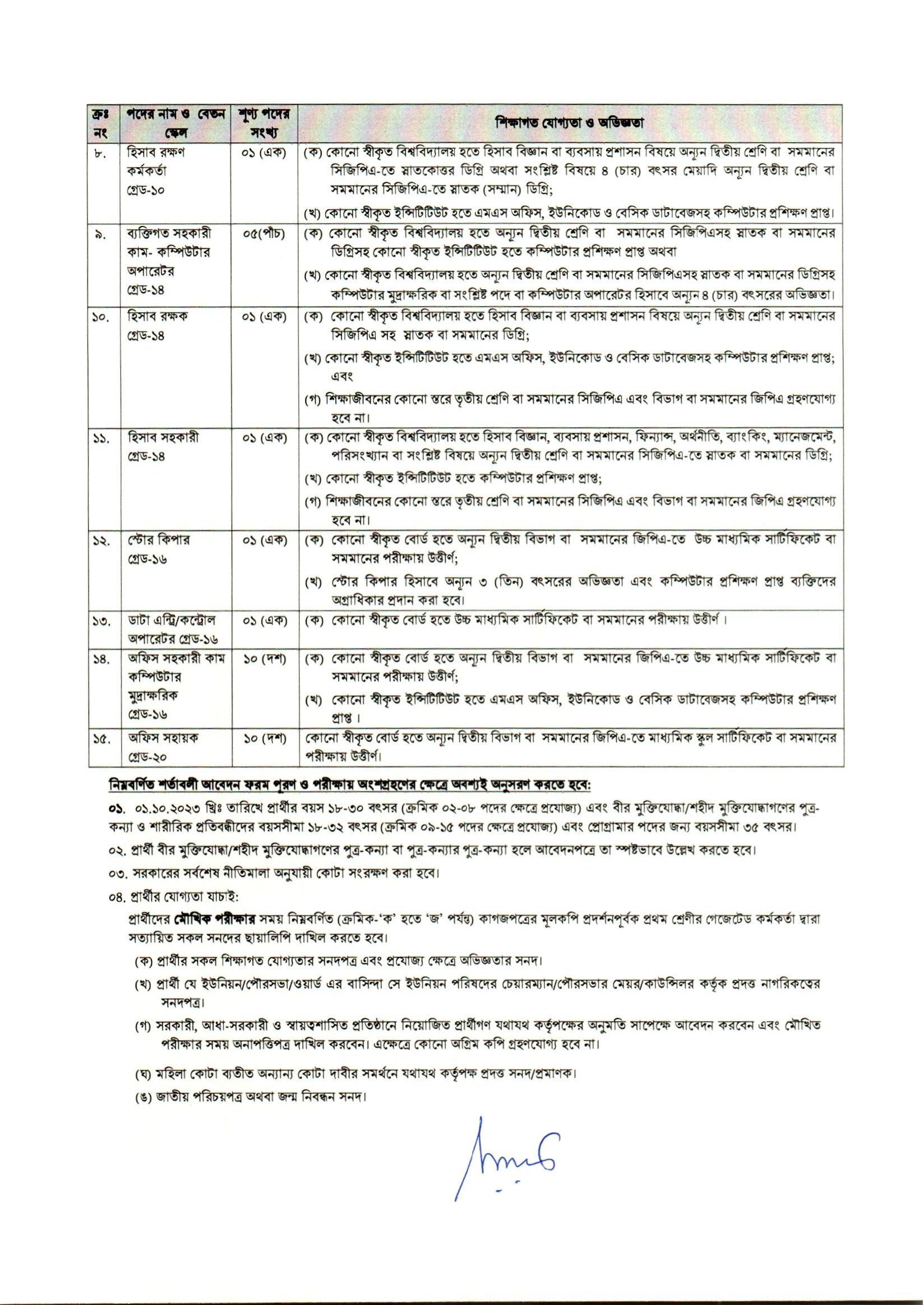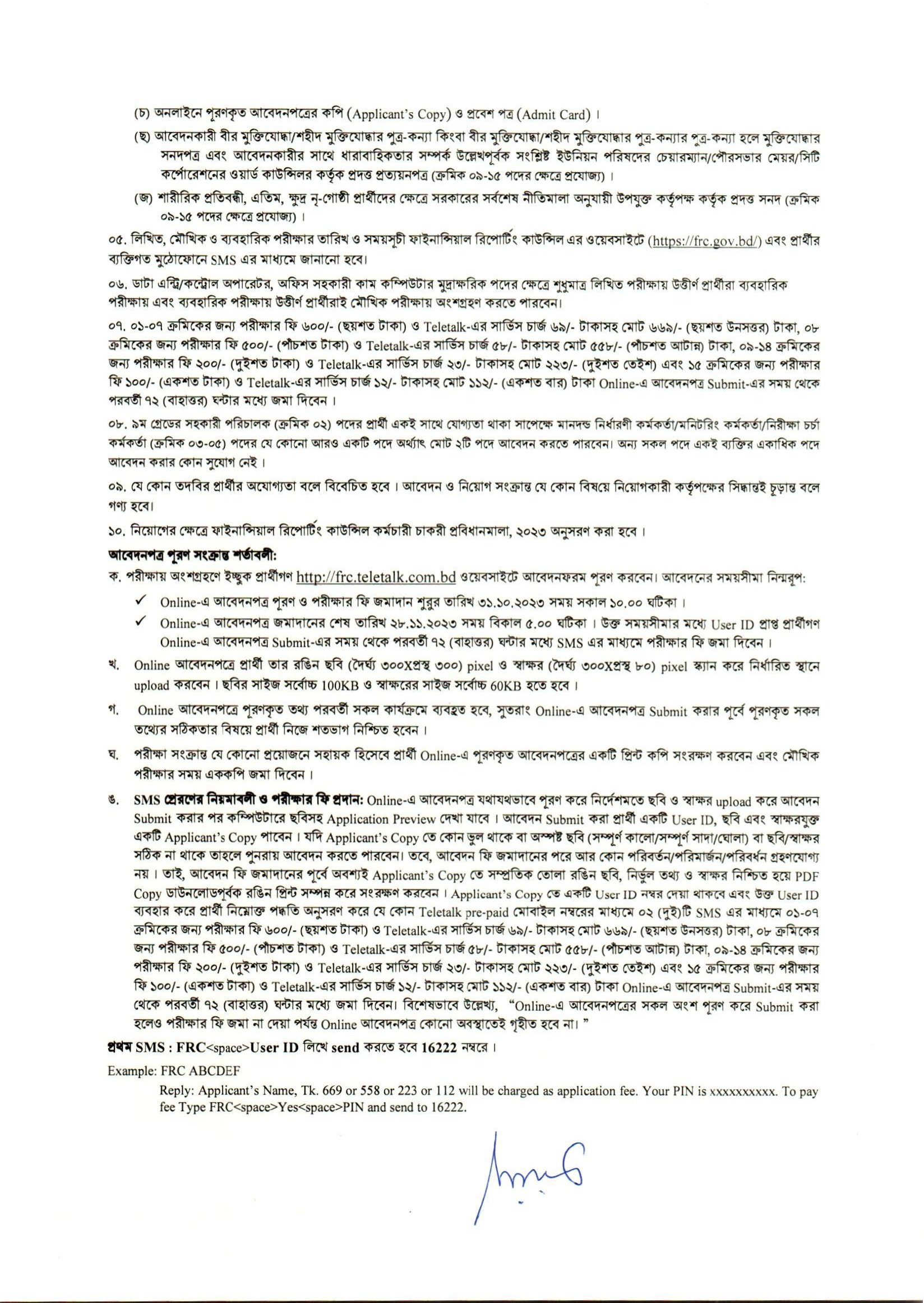 Above all have known about the application process and got the brief discussion of course if you follow it, nothing else is needed for the job. Financial Reporting Council (FRC) is a government sector you can trust them and feel free to complete online application for jobs. It is common to see people running after government jobs, and thousands of people apply when job circulars are published.
It becomes very difficult to get a job in this field but Financial Reporting Council (FRC) will give jobs to qualified people with any concern. Soon after the completion of this program, the department will conduct the recruitment test, those who can pass all the steps will get the opportunity for this job. There are many manpower job opportunities so, prepare for the job by applying for career studies.
See More: Ansar Battalion Job Circular 2023 [Apply Online]
Conclusion Speech
Hope you benefited from this post and apply it to your work. Stay tuned to our website regularly to know more such related government and private and NGO job updates. And especially if you have any comments or questions, let us know as soon as possible, our team will try to help you, thanks.