CBC Job Circular 2023 – Application From
The most interesting Customs Bond Commissionerate CBC  Job Circular 2023 has been published. Interested candidates can apply online at home if they are eligible person, however, we have already presented this job circular to know now whether you are eligible. Officially Announced Job Circular, Apply Online From This September This news is from CBC Job Circular so we are telling you this to advise you.
As the job circular of Custom Bond Commissionerate has been published officially so apply now without delay the application link is given in our website, using the information you will be successful to complete. In the ongoing government jobs more number of manpower can apply for this job, but to get selected from among them, preparation must be done.
However, you don't have to worry so much about this, if you are a qualified person, you can definitely get a job under them. Custom bond commissionerate jobs are very good if you can work under them you can definitely make a career. As always, we will not take the discussion to another direction, we will present a detailed report only about the CBC job, so you can follow, and if you do not like the presentation here, you can find out by visiting different websites.
Customs Bond Commissionerate (CBC) Job Circular 2023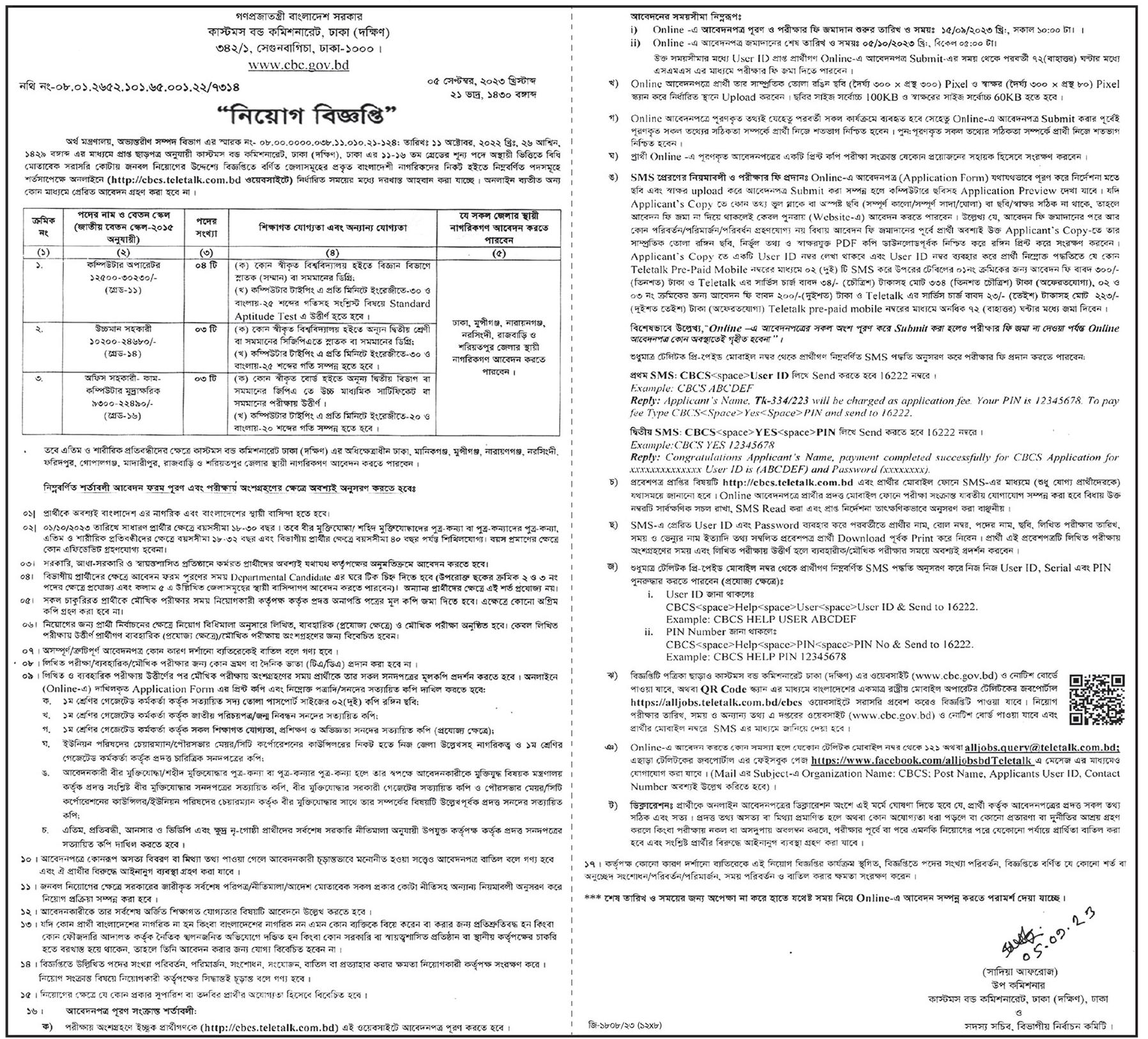 Application Link: http://cbcs.teletalk.com.bd/
Application Last Date: 05 October 2023