SFDF Job Circular 2023 Apply Online
Small Farmer Development Foundation SFDF Recruitment Circular 2023 in Revenue Sector, Eligible job candidates of various districts can apply online. Candidates of the district in which they can apply should follow the mentioned job circular, its report has already been published on our website. There are 150 vacancies in this job, those who are interested can proceed according to the instructions given by the authorities. Officially, after the application process of this job will be conducted, the examination will be conducted, the next step will be to provide the job to the eligible candidates. So if you want to get a job under Small Farmer Development Foundation SFDF you have to be qualified.
To get a job in any government department you have to make yourself qualified because millions of people apply and only a few qualified people get the job. However, we think you have realized this fact, so get ready by applying online. Nowadays it is very difficult to get any government job, because there are huge number of unemployed all over the country they apply for any job. Finally a new opportunity has come to get jobs under Small Farmer Development Foundation SFDF, so without delay complete the online application quickly.
Small Farmer Development Foundation SFDF was established in 1975, it is a sector of the Government of the People's Republic of Bangladesh so trust them you can make a career through them. One of the steps to get a job is given in the circular, which has to be crossed accordingly and get the job. Here only the application process, age limit, educational qualification and more are reported to know better than that contact the authorities. Since the job circular application system is discussed here, no need to know more than that you can complete the online application very easily.
Small Farmer Development Foundation Job Circular 2023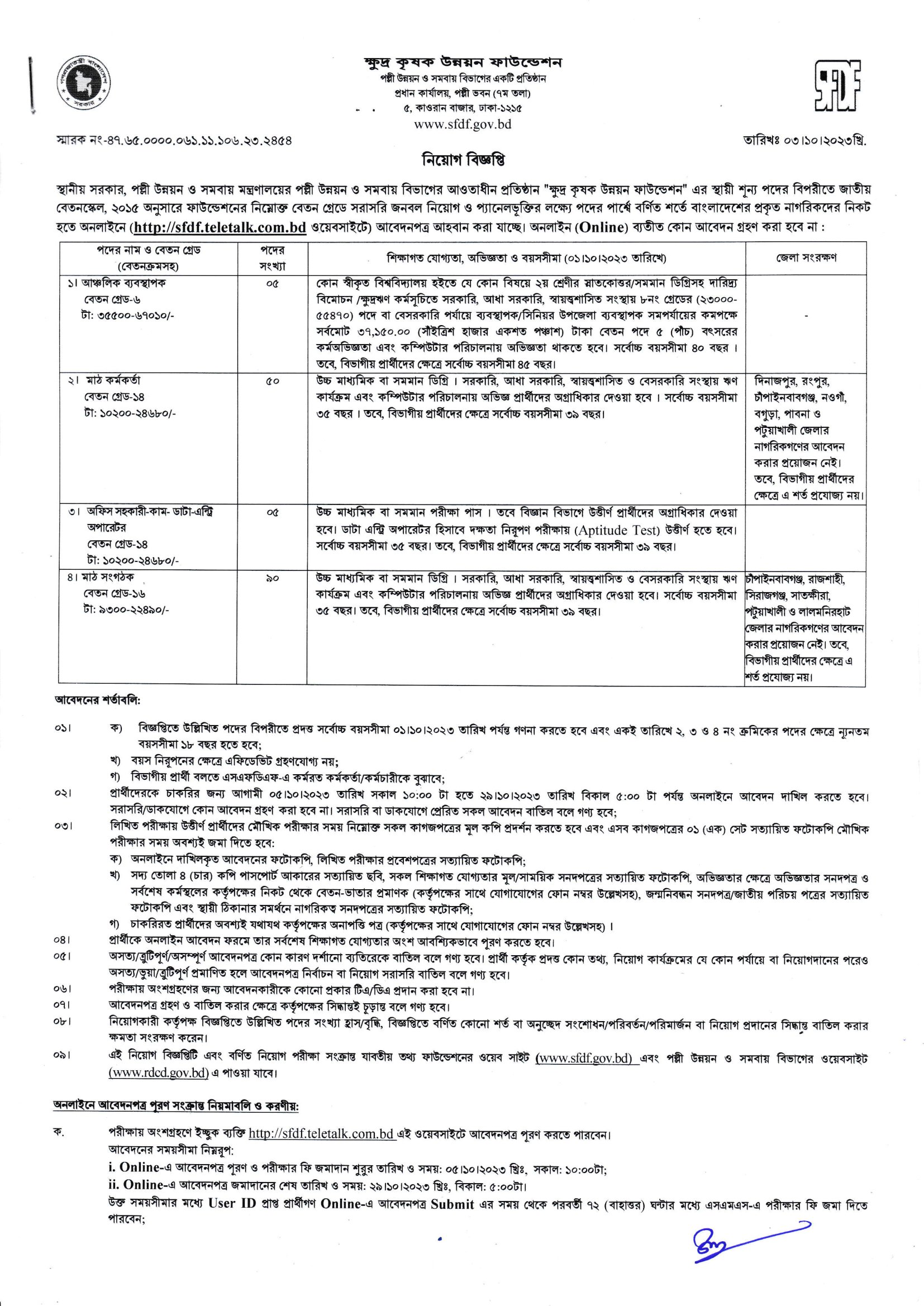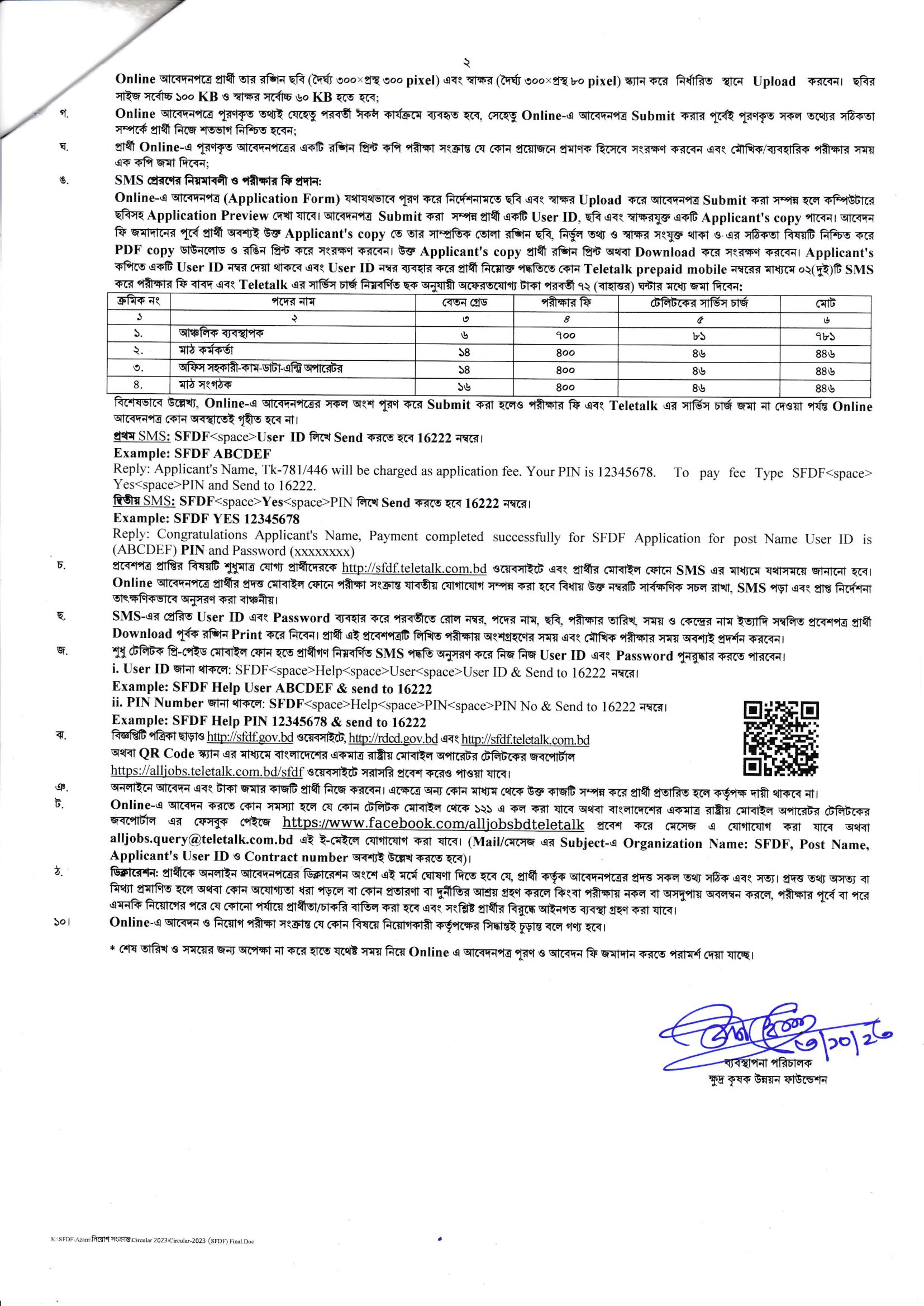 Application Link: http://sfdf.teletalk.com.bd/
Application Last Date: 29 October 2023