Govt Jobs
SEIP Training Admission Circular 2022
Skills for Employment Investment Program (SEIP) Training Admission Circular has been Published on 17th September 2022 at https://seip-fd.gov.bd/ The government of the country is giving priority to the youth to reach the goal of development of the country. As a result, the government of Bangladesh is trying to create skilled workers by educating the youth of our country in different types of technical education. So that no young man or woman is unemployed, everyone should be free from unemployment.
Officially announced, however, it is stated here that all the candidates who are sure will follow the circular. Free government funded courses and matching allowances and jobs.
Candidates can also visit SEIP's official website seip-fd.gov.bd to find the SEIP Trainee Admission Notification 2022. If you search below, you can see it now
Skills for Employment Investment Program (SEIP) Training Admission Circular 2022
Application Deadline: 22 September 2022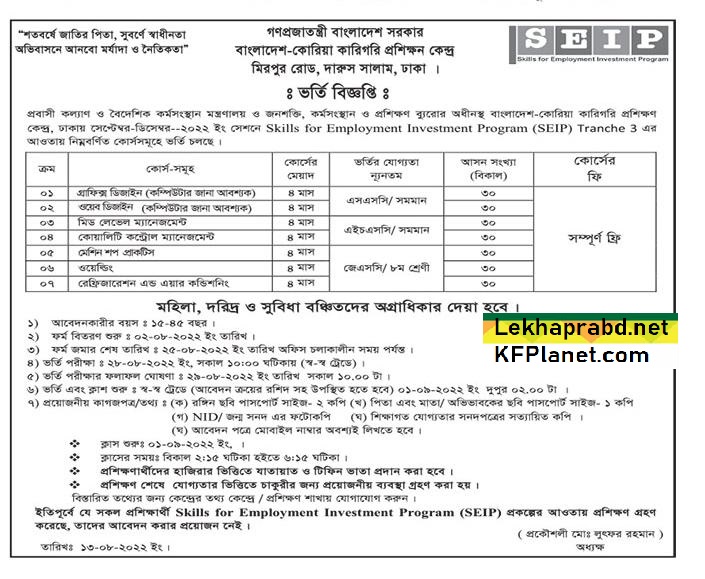 Application Deadline: 25 August 2022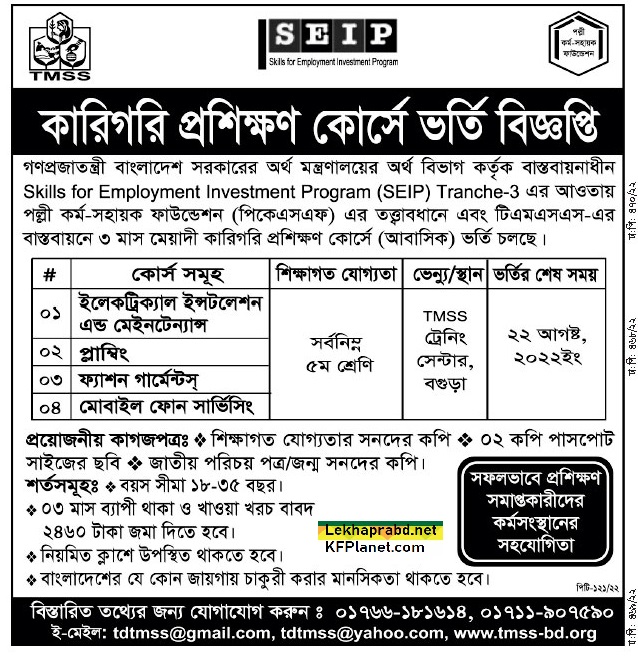 Application Deadline: 22 August 2022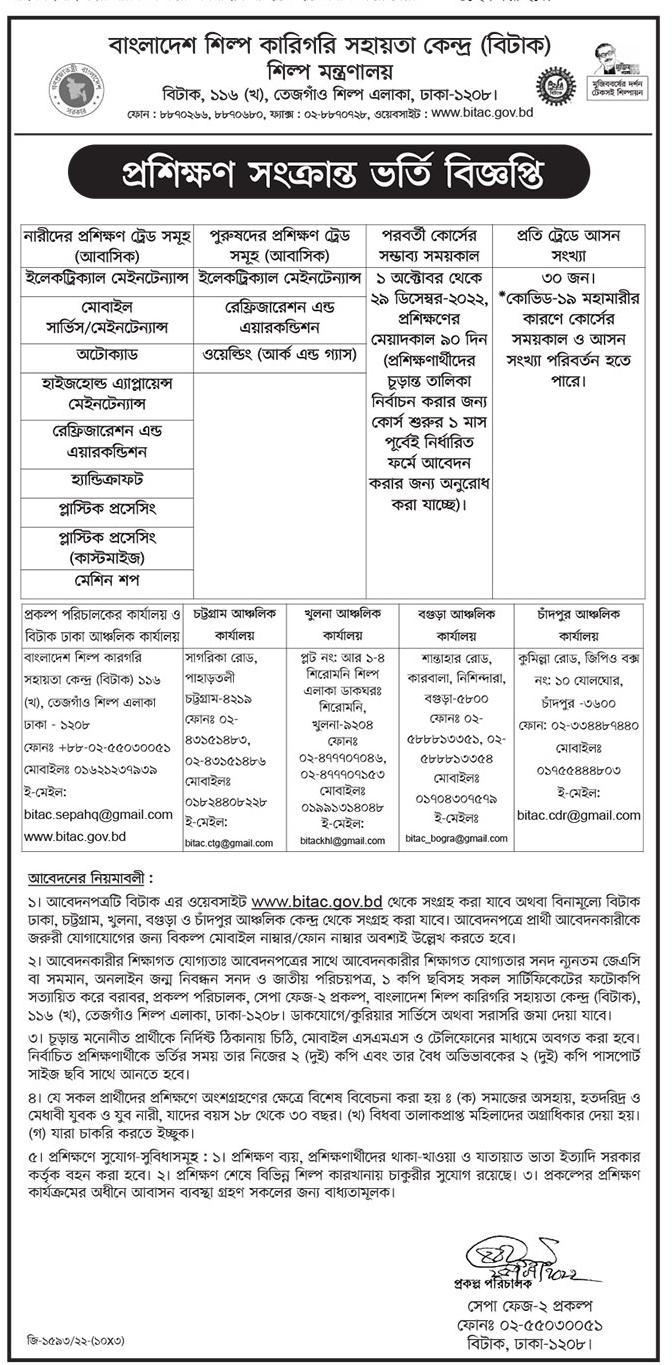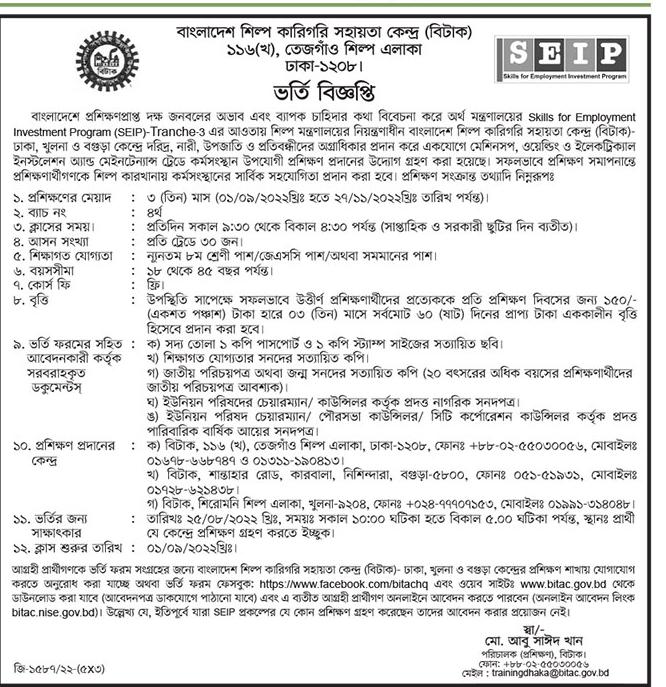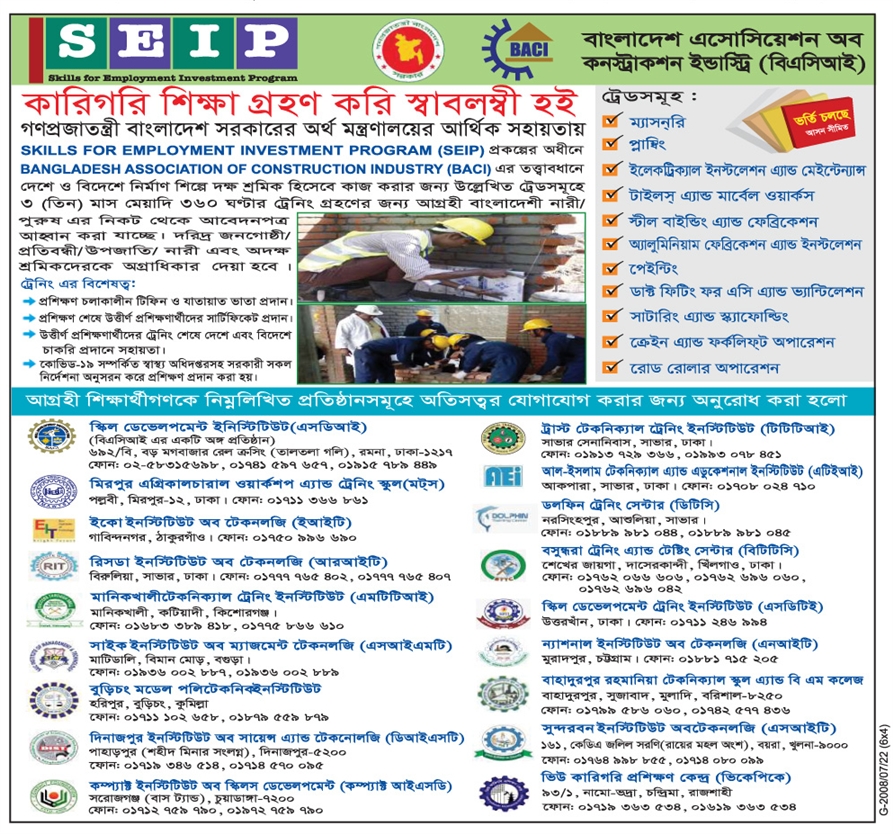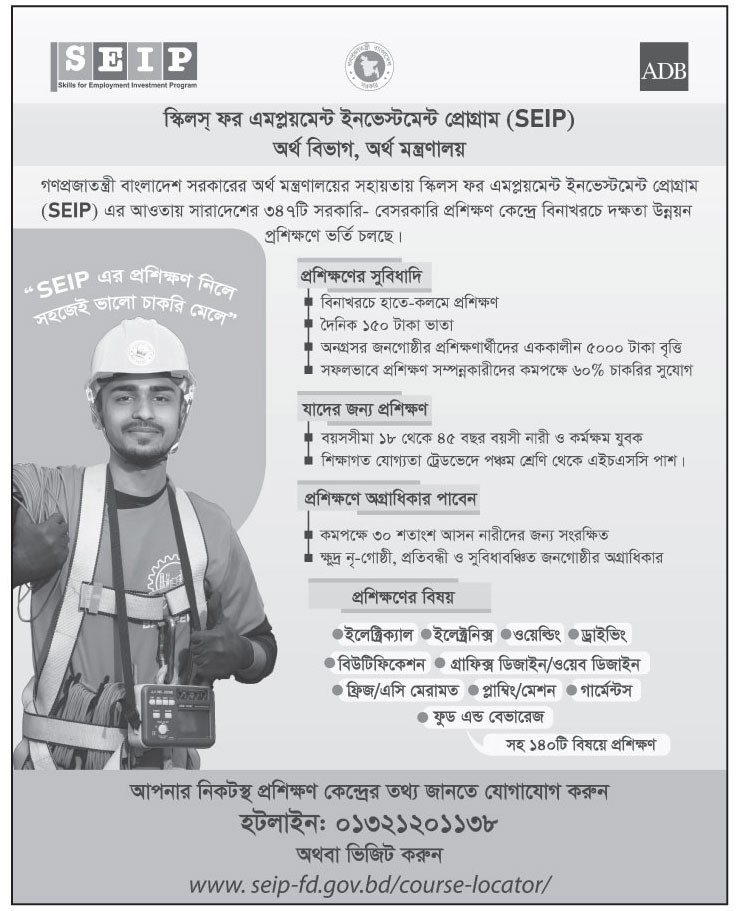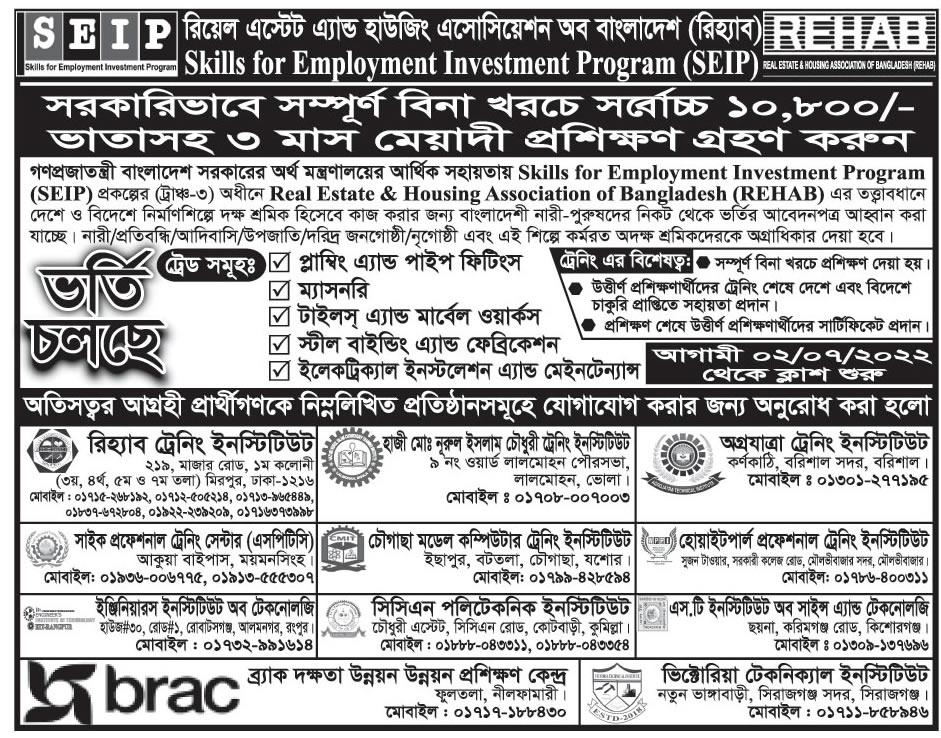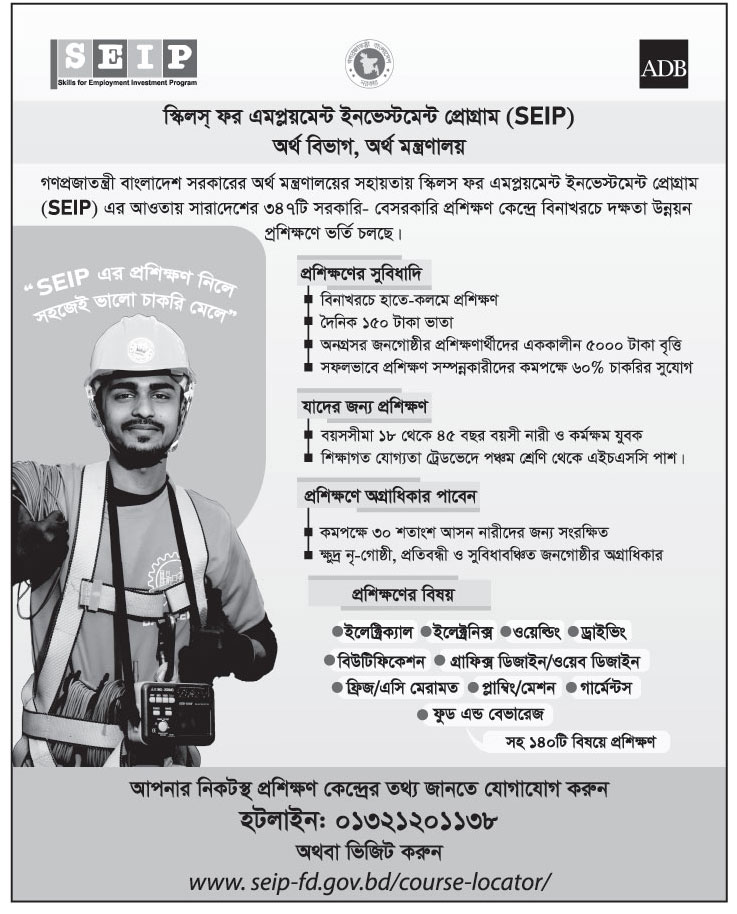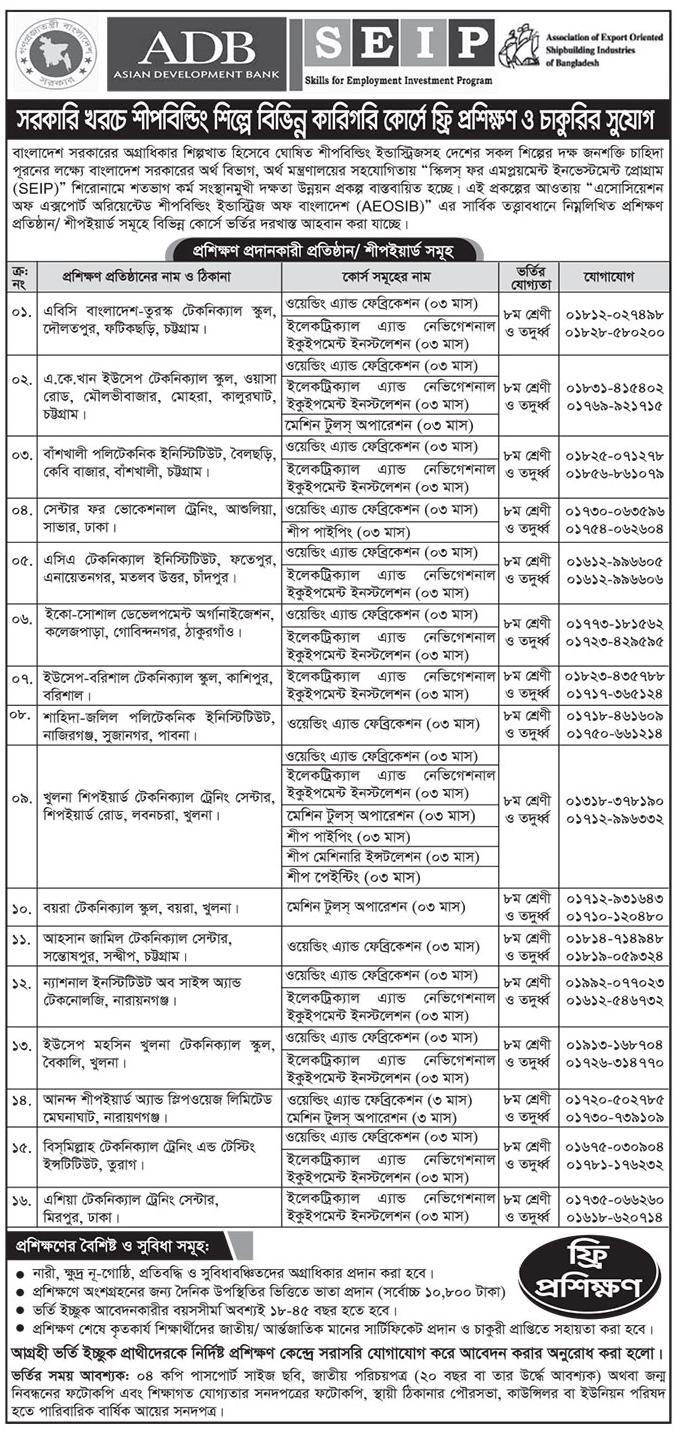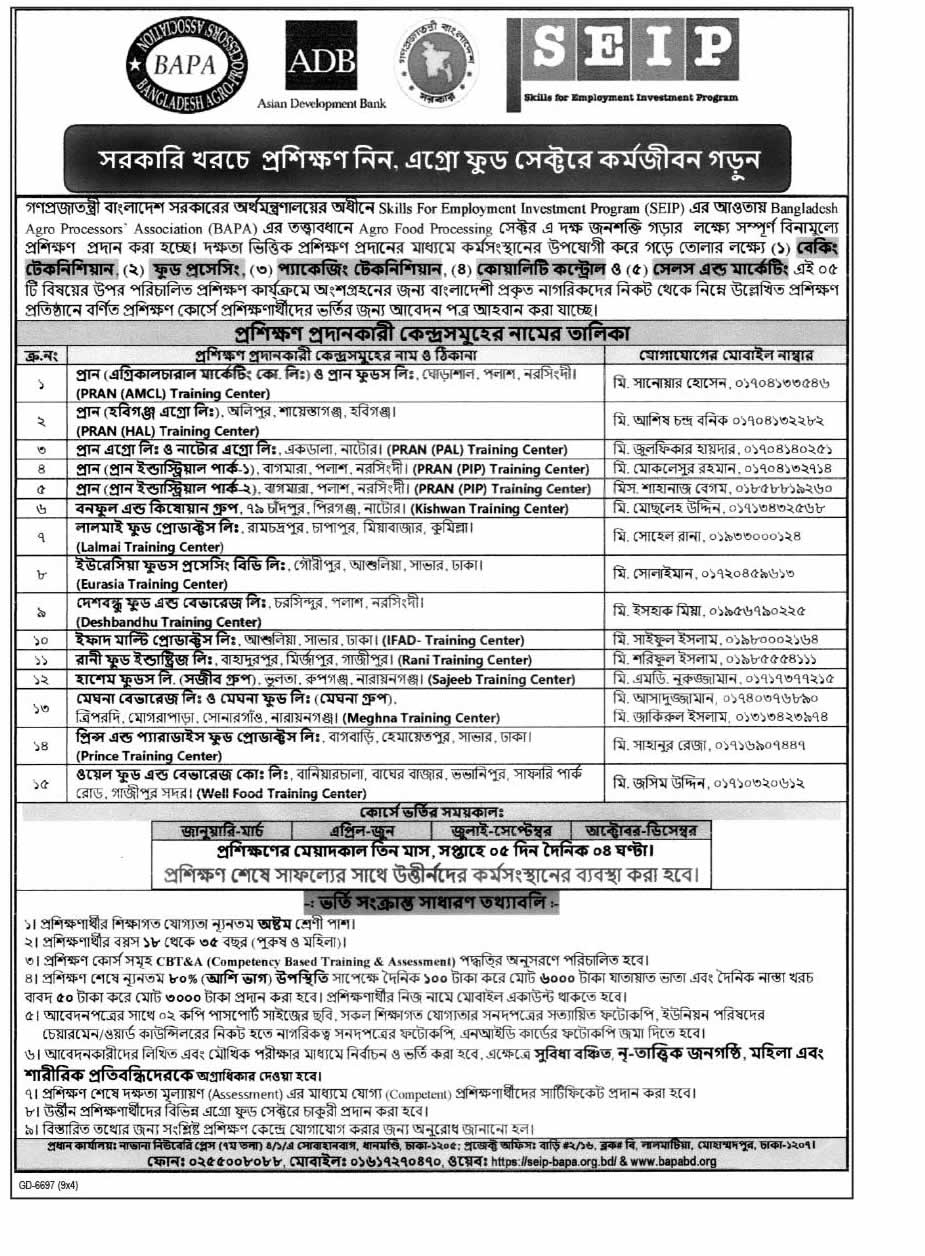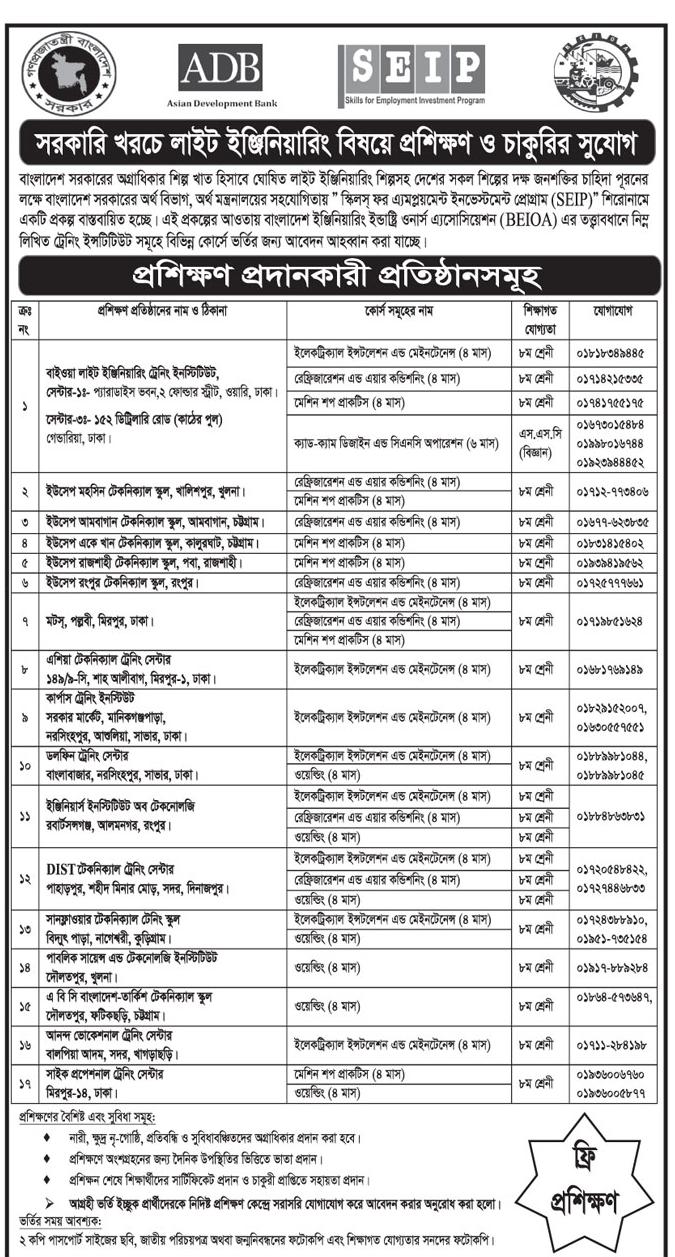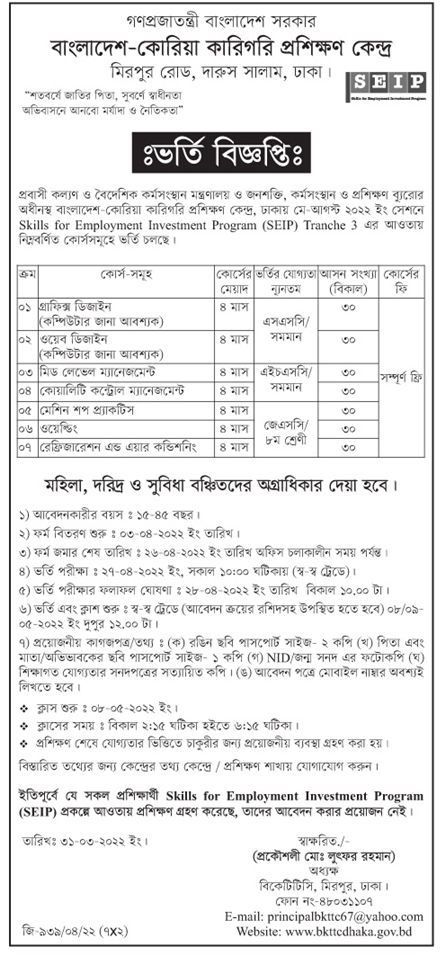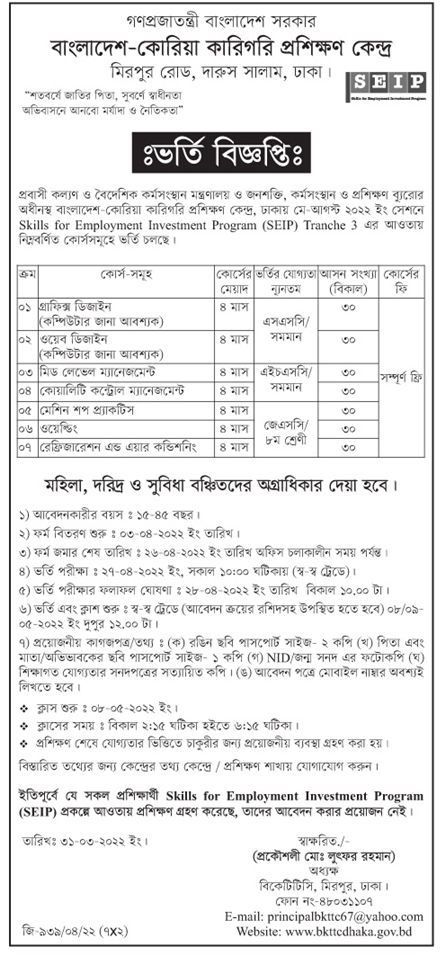 What Trainees Will Get From SEIP Free Training 
100% free IT skill training
Trainees will get a certificate After completing the course
Payment of training allowance
Assistance in providing jobs to eligible trainees at the end of the training
Priority to women, tribals, poor and disabled
After the course end passed trainees will get the certificate 
This time SEIP training will be held for 3 months. There will be 60 classes for each course. Classes will be 4 hours a day for 5 days a week.
1st shift will be held from 9 am to 1 pm and the 2nd shift from 1:30 pm to 5:30 pm. For job holders, there will be night shifts. That will start from 5:30 pm to 9:30 pm.  If any student attendance is below 80% he/she will not be able for Allowance.
SEIP courses will help you to get ahead of others and build your own career. This is like a gift for our youth from our government. The government is trying to make a skilled youth generation. Which will help in-country development. 
SEIP registration 2022 is going on & the SEIP Training program will start soon so fill out SEIP Training Admission Form today without any delay.
Application course of:
1. The important utility should submit the closest listed faculty
2. Applicants should clearly point out dad and mom' names, everlasting deal with, topic, and so forth.
3. Attached copy of expertise, photograph, and so forth.
4. Selected candidates should register.
SEIP training services:
Enrolled college students can be taught English and Arabic
Course interval 4 months and every month 22 course days
The trainee will get Tk. 100 / = for every class for the transport allowance
Students will get a free certificates after efficiently finishing the course
Candidates will profit from sensible training. Finally, the listing of profitable candidates and the outcomes shall be printed on the web site. www.seip-fd.gov.bd
SEIP training heart in Bangladesh
Technical faculty and faculty of Jessore, Jessore
Technical faculty and faculty of Kustia, Kustia
Technical faculty and faculty of Bagerhat, Bagerhat
 Chadpur Technical School and College, Chadpur
Coxbazar Technical School and College, Coxbazar