DGHS Exam Date & Admit Card 2023
Directorate General of Health Services (DGHS) Recruitment Exam Date, Seat Plan and Admit Card 2023 Released Everyone Now Collect Distribution Through Our Website. Moreover, you can know the latest updates of the recruitment exam from the official website, we have collected and presented it only for your convenience. Download Directorate of Health Services Admit Card by visiting the website now.
There are some rules to download admit card which all the job aspirants don't know follow our article to know. Because this post has been arranged for your convenience, you can know all the distribution of the recruitment exam of the Directorate General of Health Services DGHS. The authorities will provide jobs to the candidates through the recruitment test, in that case you should take preparation. Because there are millions of job candidates out of which few qualified people get jobs.
However if you pass the recruitment test well, surely good things may come in future as DGHS checks and offers jobs to the candidates. Everyone has opportunities in that case, think if you fall under them you can get a job. This was recruitment notification 2022, health services department is going to conduct recruitment exam this is great news. So download the admit card now and prepare for the recruitment exam.
To download DGHS Admit card you have to download using username and password. The authorities have already sent the details to the mobile phones of all the applicants, now visit the official website and collect the admit card. We have published this post as soon as the Directorate General of Health Services (DGHS) Exam Date, Seat Plan and Admit Card Download Notice has been published so if you like you can follow it with interest. See below all the information about DGHS recruitment exam.
(DGHS) Recruitment Exam Info:
Organization Name: Directorate General of Health Services (DGHS)
Total Vacancy: 2689
Exam Date: 15 April 2023 
Exam Time: 10.00 AM to 11.30 AM
Exam Type: MCQ
Admit Download Link: http://dghsc.teletalk.com.bd/
DGHS Exam Date, Seat Plan & Admit Card Download 2023 Notice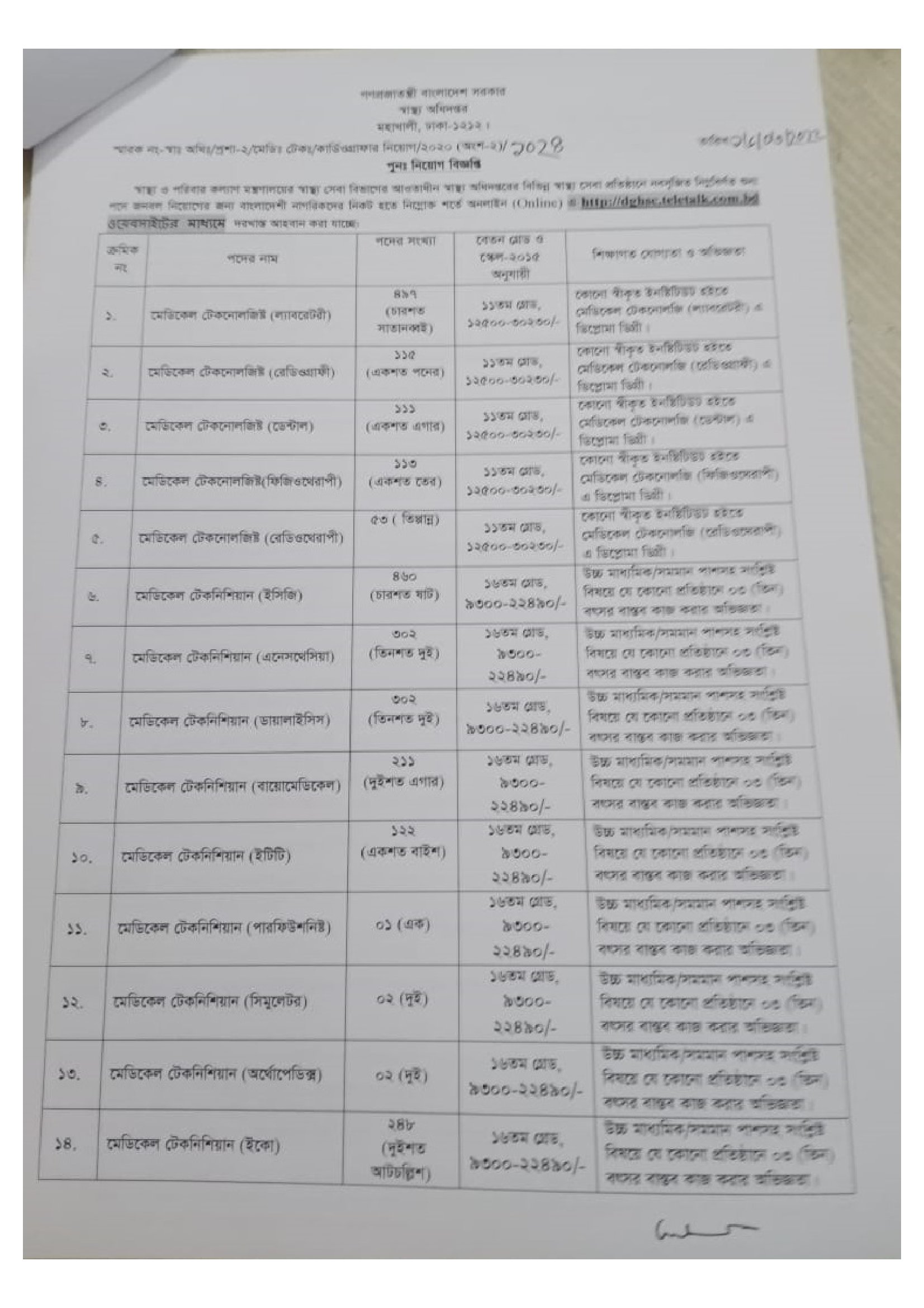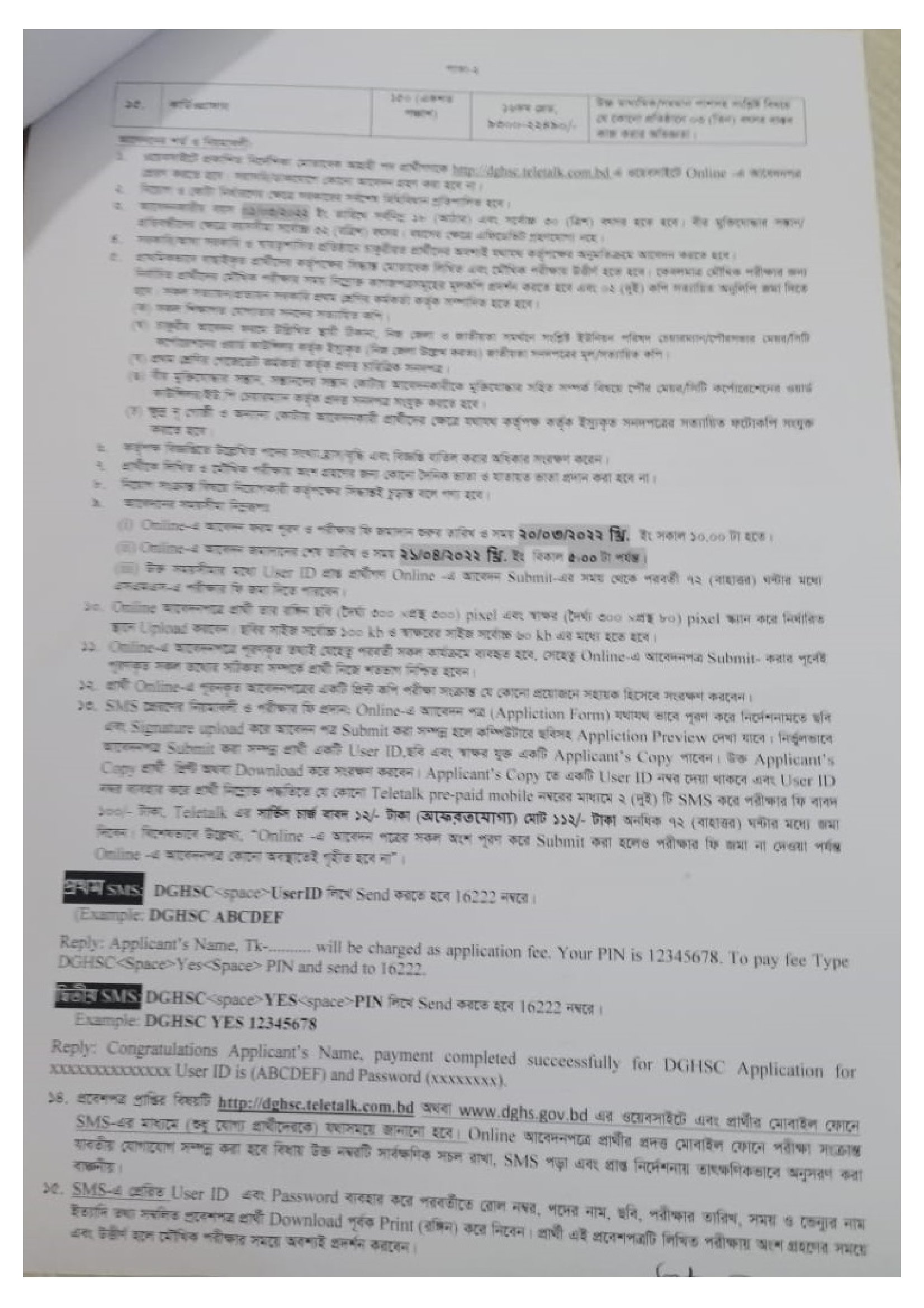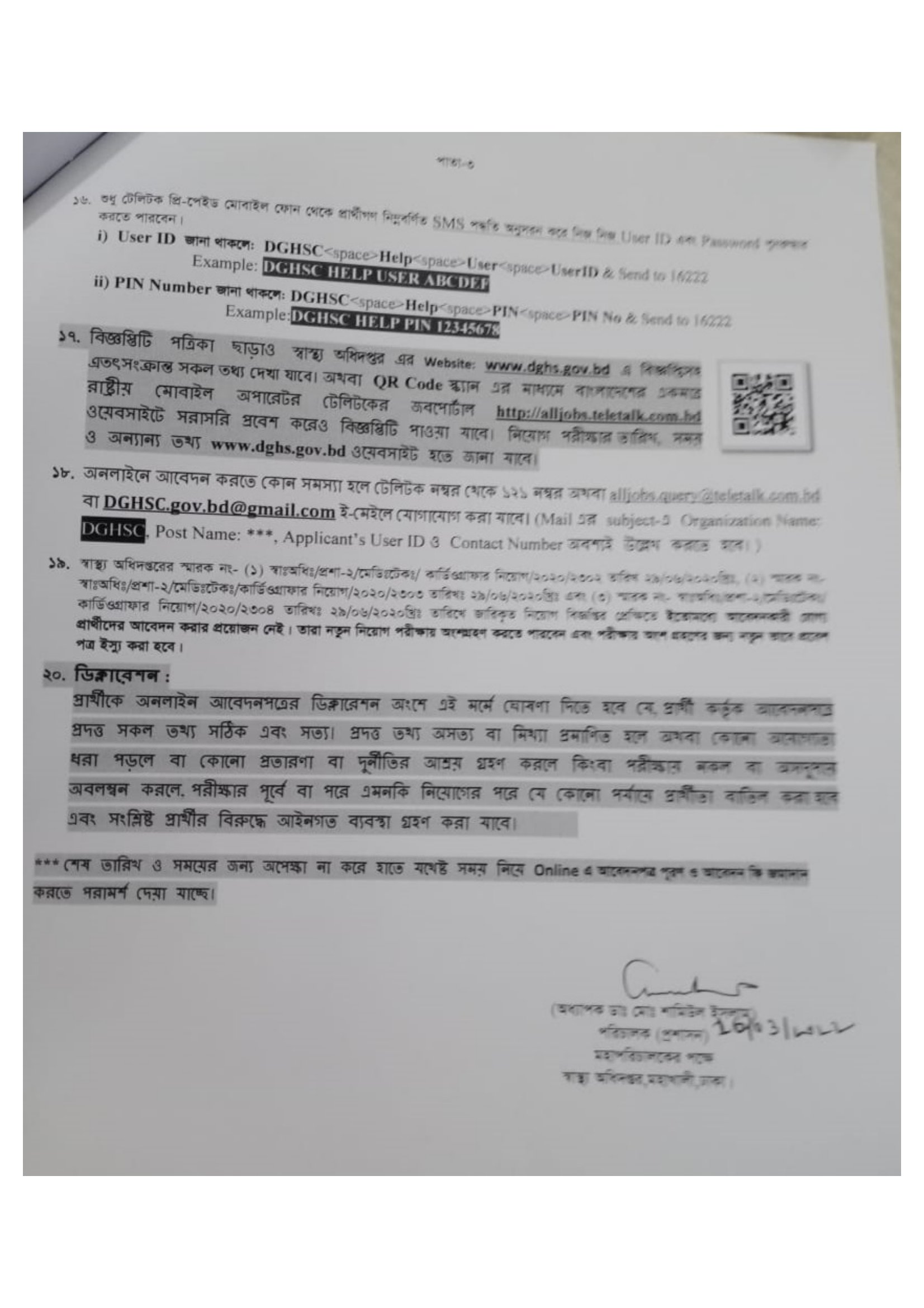 About three lakh job aspirants from all over Bangladesh applied for this recruitment circular. Finally it is known from various media that the candidates are ready to give the exam. But how many people will take the exam will be known from the center itself. Always the Directorate General of Health Services DGHS will conduct the recruitment exam very smoothly, have faith in them, you can definitely pass the exam with good results. Admit Card is required to participate in DGHS recruitment exam so those who haven't downloaded it yet collect it quickly. You can stay tuned to our website to get the latest updates on any recruitment exam we provide regularly.
And of course, if you have any special opinion or question about this article, you can definitely let us know, we will try to reply you as soon as possible. If you liked the post then don't forget to share it so that other recruitment aspirants can also get the updated news of Directorate General of Health Services DGHS. Basically we provide any recruitment exam updates millions of visitors are benefited, if you have trust in us surely can collect all types of updates. You can contact the official website to know more about this recruitment exam.